Vine Grove Bluegrass Festival returns for 22nd year | Local News
3 min read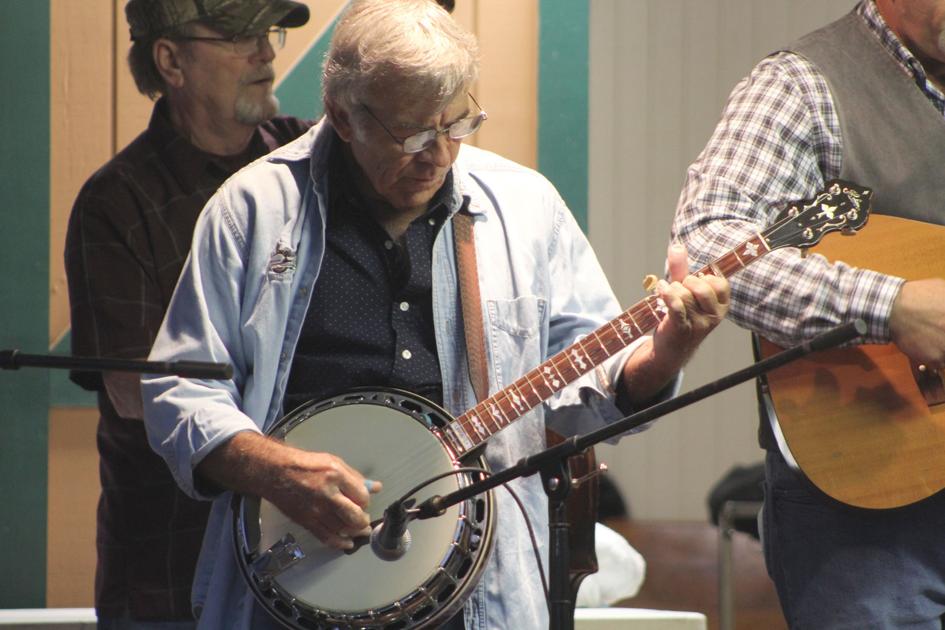 It has been tradition for the past two decades that when late September rolls around, the sounds of banjo rolls, mandolin plucks and rich vocal harmonies will fill the air at Vine Grove Optimist Park through the annual Vine Grove Bluegrass Festival.
What started as a one-day affair in 2000 has grown into a four-day festival, with many attendees camping at the park throughout the entirety of the event. This year's festival kicked off Wednesday and concludes Saturday night.
With the first act scheduled at 11:45 a.m. and the last act scheduled at 9:05 p.m., Saturday's schedule includes a full day of music on the Ewart Amphitheater stage from the likes of Ralph Stanley II & the Clinch Mountain Boys, Joe Mullins & the Radio Ramblers and Appalachian Road Show. A 75th anniversary celebration for the Clench Mountain Boys also is on the agenda.
The festival kicked off Wednesday night with a long-held festival tradition: The Band Scramble. Through the scramble, buckets are set on a table, each labeled with the name of a musical instrument traditionally used in bluegrass music. Participants then put their names in the bucket that correlates with their instrument of choice. Names later are drawn out of each bucket and bands are formed on the spot.
Wanda Duvall of Big Clifty played bass in a Band Scramble group Wednesday evening, performing standards such as "Cryin' Holy Unto the Lord," "Road to Columbus" and "On and On." She said she has been participating in the Band Scramble for several years and camps at the festival every year.
"It's a lot of fun because you never know what band you're going to end up with," she said of the Band Scramble.
Duvall said she has been playing bass for about 20 years and primarily plays bluegrass music. She said she enjoys the sense of community that comes along with playing with fellow musicians.
"It's just fun to get together with friends and play," she said. "And I love the beat. I think there's nothing like bluegrass music."
In addition to the Band Scramble performances, Justamere Bluegrass Band and the The Po' Ramblin' Boys also played sets Wednesday night. A night of gospel performances took place Thursday, featuring The Friends Quartet, The King James Quartet and The Alex Leach Band. On Friday night, Jonah Riddle & Carolina Express, The Wooks, Backline and The Po' Ramblin' Boys were set to perform.
Gary Lee of Vine Grove said he attends the festival each year with his wife, Kathy, who serves as a photographer for the festival. He said he not only enjoys listening to the music but also interacting with fellow bluegrass enthusiasts.
"What I like about bluegrass music is that all of the performers are very approachable," he said. "They're friendly and just down-to-Earth people."
Andrew Critchelow can be reached at 270-505-1413 or [email protected]
https://www.thenewsenterprise.com/news/local/vine-grove-bluegrass-festival-returns-for-22nd-year/article_a5e65565-8d81-5b3d-b2a2-f3e4fd9867d0.html