Video: Noah Pott '22 and the romance between theater and music | News
3 min read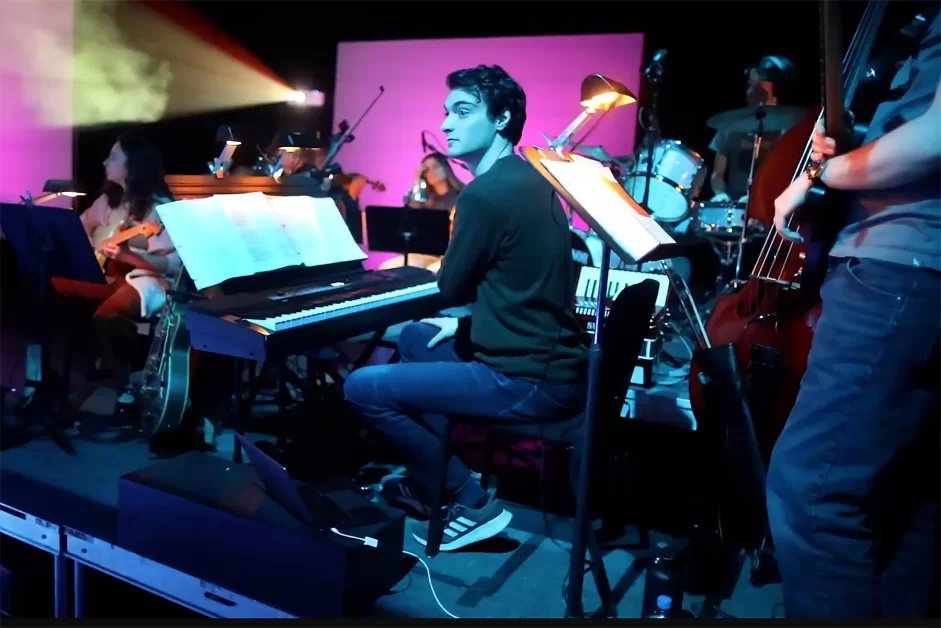 For Noah Pott '22, what started as a fun way to kill time in the summer before seventh grade — by acting in a community production of the musical Oliver! — culminated in a proud but terrifying moment on the stage of Schaeffer Theatre on a recent evening in March.
The occasion was the March 3 premiere of 35mm: A Musical Exhibition, which Pott directed as part of his senior thesis in theater and music. A one-man band of sorts, he not only directed the show but also conducted a live orchestra — Pott is also a music major — and played keyboard and accordion.
In the heart-pounding moments before the curtain was drawn, Pott recalls thinking how "this is real, this is the night, this is when we have an audience. There are real stakes here.
"My heart was racing, for sure."
But then the magic of theater took over. "I remember a moment, maybe after the first or second song, where I just started sitting back playing the piano on stage and conducting."
Pott's experience with 35mm typifies what he discovered during his studies at Bates: a performance community that thrives on collaboration, which in turn opens the doors to all sorts of possibilities for storytelling that showcase a variety of skills.
The play features a series of vignettes in which actors perform songs in front of projected photographs by New York City artist Matthew Murphy with music and lyrics by his husband, Ryan Scott Oliver.
The play "looks at how photographs inspire the stories that are told on stage," explains Pott. "That's not often been done in the musical theater canon by any means."
35mm shows that there are "myriad possibilities" in how theater can tell stories, he says. It's about "marrying theater, marrying dance and movement and acting and all of these different aspects — and tech design and production — to tell these stories."
As a director, Pott found that he thrived in the collision of ideas that arise as a production is envisioned and executed.
"One of my favorite parts is just listening," he says, "listening to others and hearing other people's opinions. I'm very much about just listening to other people and collaborating on pretty much every single aspect of the production."
Pott describes the coming together of his two creative worlds, theater and music, as a kind of romance. This "newer love," as he calls it, started blooming when he joined the Deansmen a capella group in his first year at Bates, moving into the role of music director his sophomore year. He calls the job as creating "a balance between voices in the group and also creating a collaborative atmosphere. I just absolutely loved it."
Complementing his two majors, Pott is pursuing a general education concentration in urban studies, and during his time studying abroad in Copenhagen did urban studies and design coursework.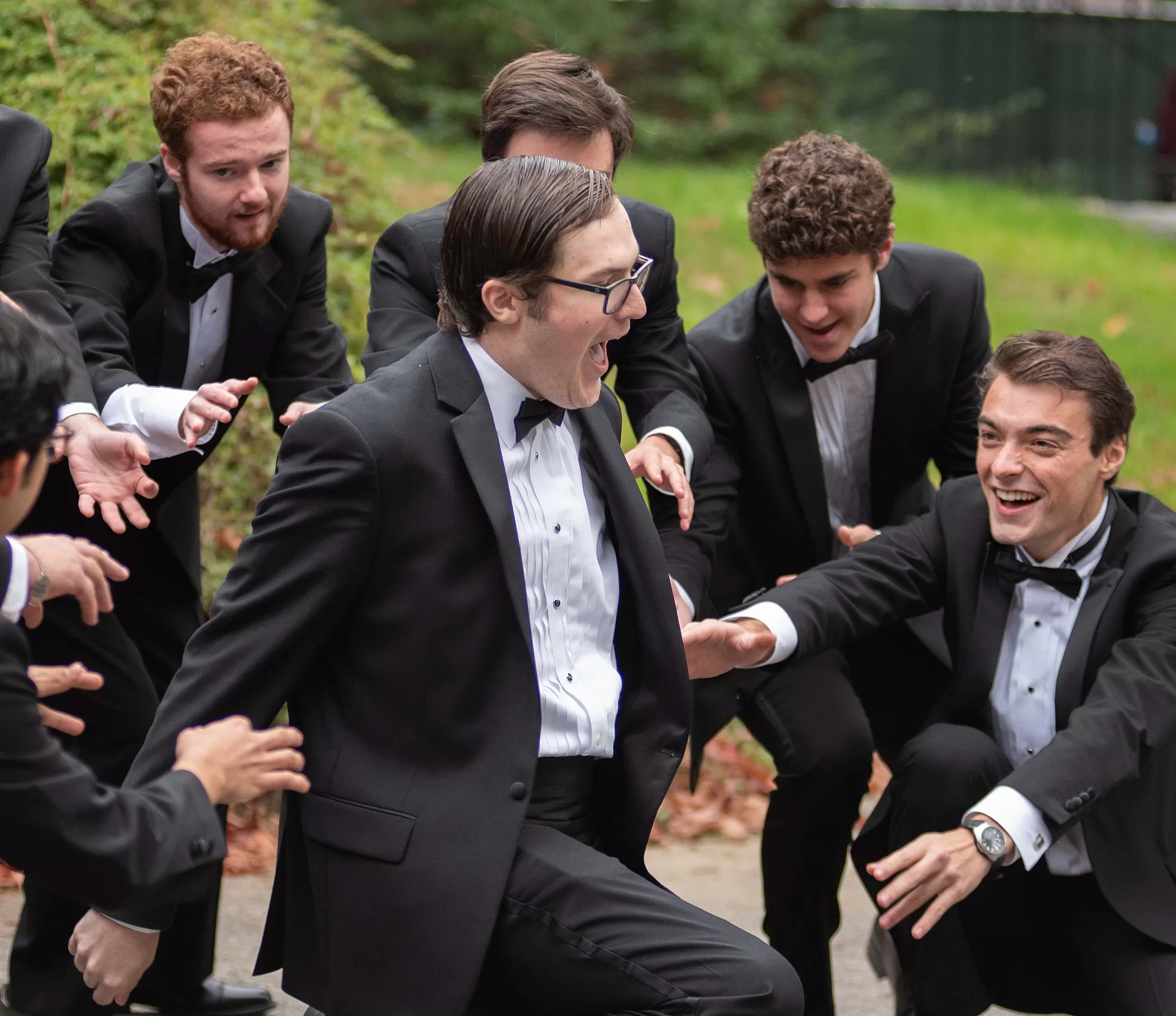 What does urban studies have to do with performance?
Well, "cities and performing arts are inextricably connected— where there are cities, there are people, and the arts are the lifeblood of people," says Pott. "Whether I go into urban planning or design, or the performing arts beyond Bates, both of these passions will naturally feed each other, with the goal of creating a better, more sustainable, and more humane world."
What Pott will take away from Bates is the ability to achieve excellence "in many different things — and continue to do all of those things after Bates as well. Whether it's music, or music direction, environmental studies, or all of the above."
Video: Noah Pott '22 and the romance between theater and music