Update on the latest news, sports, business and entertainment at 11:20 a.m. EDT | State News
5 min read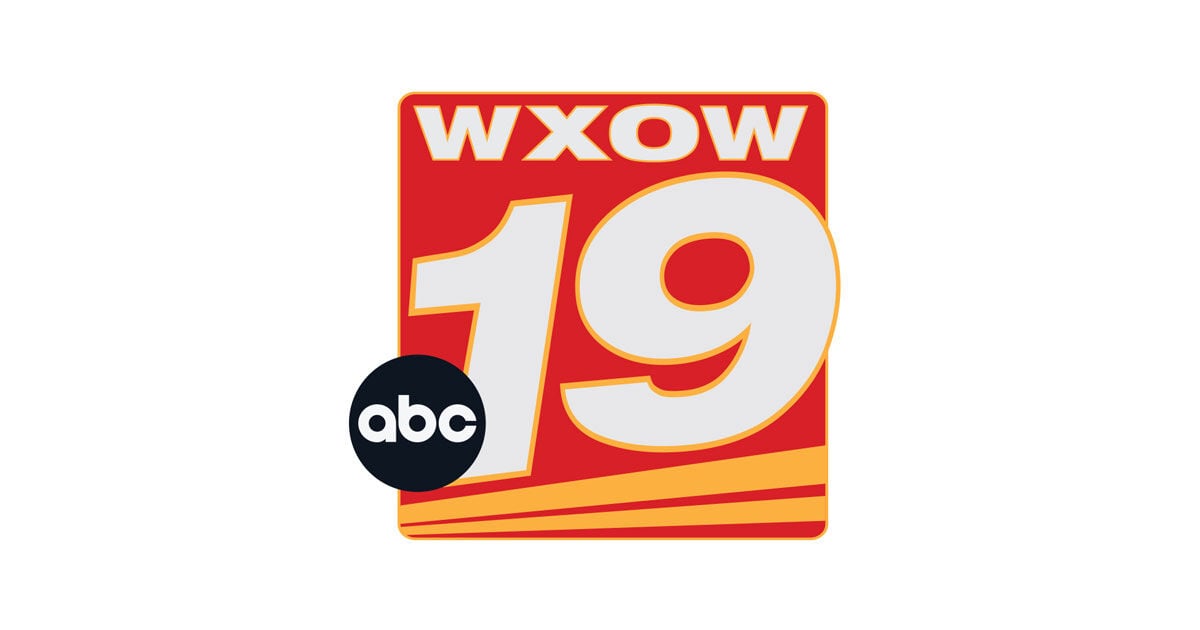 BC-FINANCIAL-MARKETS
Stocks rise as Wall Street heads for best week since July
NEW YORK (AP) — Stocks are climbing again on Friday, as encouraging reports on the economy and corporate profits help Wall Street firm itself following a shaky few weeks. The S&P 500 was 0.6% higher in morning trading and is flirting with its best weekly performance since July. Better-than-expected profit reprots from J.B. Hunt Transport Services, Goldman Sachs and others helped to drive the market higher. They dovetailed with a report showing people spent much more at U.S. retailers last month than Wall Street expected. Treasury yields also climbed following the encouraging data. Crude oil prices rose, while natural gas dipped. 
AP-US-RETAIL-SALES
Resilient shoppers push retail sales up 0.7% in September
NEW YORK (AP) — Americans continued to spend at a solid clip in September even as they face sticker shock at the grocery stores and elsewhere and even as snarled global supply chains are limiting the flow of goods. Retail sales rose a seasonally adjusted 0.7% in September from the month before, the U.S. Commerce Department said Friday. Consensus estimates were for a decrease of 0.5%, according to a survey of economists by FactSet. Sales at clothing and accessories stores rose 1.1%, while online sales were up 0.6%. Gasoline stations saw sales rise 1.8%, boosted by higher prices at the pump.   Sales at restaurants and bars, many of which believed they were through the worst of the pandemic until the arrival of the delta variant, were up 0.3% from the month before.
AP-VIRUS-OUTBREAK-THE-LATEST
The Latest: Pfizer seeks European OK for child vaccines
The pharmaceutical companies Pfizer and BioNTech say they have requested that their coronavirus vaccine be licensed for children aged 5 to 11 across the European Union. If authorized, it would be the first opportunity for younger children in Europe to be get immunized against COVID-19. In a statement on Friday, Pfizer and BioNTech say they've submitted data to the European Medicines Agency, including late-stage results from a study testing their COVID-19 vaccine in more than 2,200 children aged six months to 11 years, using a lower dose than what's normally given to adults.  The companies said those results showed a "strong immune response" in the children.
AP-US-MED-VIRUS-OUTBREAK-J&J-BOOSTER
FDA panel takes up tough questions on J&J COVID-19 boosters
WASHINGTON (AP) — U.S. health advisers are meeting to tackle who needs boosters of Johnson & Johnson's single-shot COVID-19 vaccine and when. Advisers to the Food and Drug Administration on Friday also will examine data suggesting that booster of a competing brand might provide better protection. The national booster campaign kicked off last month with a third dose of the Pfizer vaccine offered to certain high-risk groups at least six months after their initial vaccination. Thursday, the same FDA panel recommended a lower-dose Moderna booster for similar people. For J&J, the panel will consider if another dose is needed as early as two months.
FLASH FLOOD-DEATHS
2 dead in Texas flash flood from Hurricane Pamela remnants
ST. HEDWIG, Texas (AP) — Authorities say a flash flood from the remnants of Hurricane Pamela swept a woman and a young girl to their deaths in a Texas creek as they were heading to a school. Bexar County Sheriff Javier Salazar says the 52-year-old woman and a 5-year-old girl died when the separate vehicles they were in were swept from a bridge Thursday morning into the flood-swollen Martinez Creek. Emergency officials returned to the creek in St. Hedwig on the outskirts of San Antonio on Friday to remove the vehicle containing the woman's body, which couldn't be pulled Thursday from the fast-moving and deep water. Salazar says four other children and a man were rescued from the two vehicles that were headed to a nearby elementary school.
BC-US-SCHOOL-SHOOTING-FLORIDA
Attorney: Cruz to plead guilty to Parkland school massacre
FORT LAUDERDALE, Fla. (AP) — The lawyers for accused Florida school shooter Nikolas Cruz say he plans to plead guilty to the 2018 massacre at a Parkland high school. The guilty plea would set up a penalty phase where the 23-year-old Cruz would be fighting against the death penalty and hoping for life without parole. The lawyers on Friday said the guilty pleas will be entered next week. A jury will decide whether Cruz will get the death penalty, but that trial has not been scheduled. The news brings some closure to a South Florida community more than three years after an attack that sparked the nationwide March for Our Lives movement for gun control.
POLICE SHOOTING-WISCONSIN-KENOSHA
Lawsuit over Kenosha shootings: Police enabled armed militia
MADISON, Wis. (AP) — A man who was shot in the arm by Kyle Rittenhouse during a protest against police brutality in Wisconsin has filed a federal lawsuit alleging police did nothing to prevent the violence. Rittenhouse shot Joseph Rosenbaum, Anthony Huber and Gaige Grosskreutz during the protest in Kenosha on Aug. 25, 2020, after an officer shot Jacob Blake two days earlier. Rosenbaum and Huber died. Grosskreutz survived. Rittenhouse has argued he fired in self-defense after Rosenbaum and Huber attacked him and Grosskreutz approached him holding a handgun. Rittenhouse, who lives in Antioch, Illinois, is to stand trial next month on multiple counts, including homicide. Grosskreutz filed the lawsuit Thursday. An attorney representing Kenosha County and Sheriff David Beth says the allegations are false.
AP-EU-BRITAIN-LAWMAKER-ATTACKED
UK lawmaker stabbed to death while meeting with constituents
LONDON (AP) — British Conservative lawmaker David Amess has died after being stabbed Friday during a meeting with constituents at a church in eastern England. A 25-year-old man has been arrested. The Essex Police force said officers were called to reports of a stabbing in Leigh-on-Sea just after noon Friday. It said "a man was arrested and a knife recovered. "We are not looking for anyone else in connection with the incident." The force said later that a man injured in the stabbing had died. It did not release his name. The suspect is being being held on suspicion of murder, police said.
AP-AS-AFGHANISTAN
Suicide attack on Shiite mosque in Afghanistan kills 32
KABUL, Afghanistan (AP) — Suicide bombers have struck a Shiite mosque in southern Afghanistan that was packed with worshippers attending Friday prayers. A Taliban official says at least 32 people have been killed and 68 wounded. The attack on the Fatimiya mosque came a week after a bombing claimed by a local Islamic State affiliate killed 46 people at a Shiite mosque in northern Afghanistan. A witness reported four explosions — two outside the mosque, two inside. A hospital official confirmed the death toll. 
AP-EU-RUSSIA-US-WARSHIP
Russia says it pushed US destroyer from area near its waters
MOSCOW (AP) — Russia's Defense Ministry says a Russian warship has prevented a U.S. Navy destroyer from what it described as an attempt to intrude into Russian territorial waters in the Sea of Japan. The ministry charged that the Russian navy's Admiral Tributs destroyer came as close as 60 meters (66 yards) from the U.S. destroyer USS Chafee to force it out of the area Friday near Russian waters that was declared off limits to shipping due to Russian artillery drills. It said that the Russian ship came close to the U.S. warship after it had ignored repeated warnings to leave the area in the Peter the Great Gulf. 
Copyright 2021 The Associated Press. All rights reserved. This material may not be published, broadcast, rewritten or redistributed.
https://www.wxow.com/news/state-news/update-on-the-latest-news-sports-business-and-entertainment-at-11-20-a-m-edt/article_0ca850ba-40f7-5af9-9d67-057e5464cd91.html