Top Tips for Upgrading Your Home Entertainment System
3 min read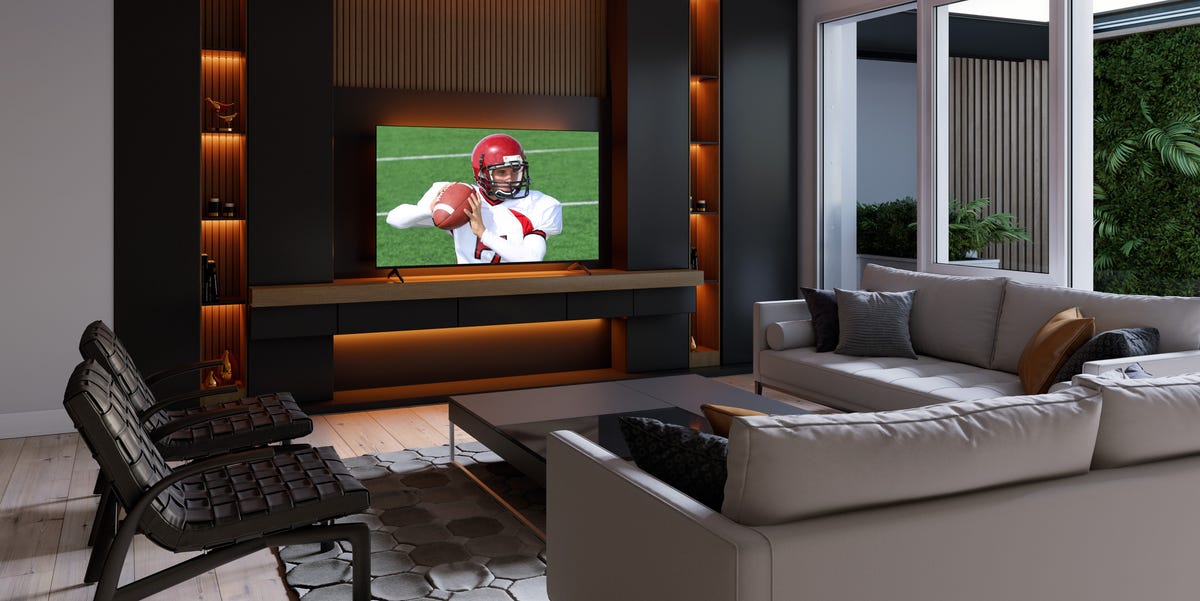 A new entertainment system can take your living or bedroom space to the next level. But with the vast amount of TVs out there, it can be hard to know what's best for your space. Amazon makes it easy to find the right TV that will be a perfect fit for everyone in your home. Amazon makes the process of picking out a TV dead simple, and you can even get help with installation. Check out Amazon's top tips for upgrading your home entertainment system below.
Tip 1: View the TV in Your Room
It's hard to commit to a TV without knowing how it will look and function in your space — well, now you can. The Amazon mobile app lets you visualize your new TV by using augmented reality technology. This helps ensure that the TV you are interested in will be perfect for your living space before you spend a dime. To use this feature, navigate to a TV detail page on the Amazon mobile app and click on "View in Your Room" immediately below the product image.
Tip 2: Consider Installation Services
Installing a TV isn't always a simple task, so be sure to make use of an expert for your new purchase. A wall-mounting expert will ensure that your TV is carefully inspected for safety and can even conceal your cords so you don't have them dangling and visible for all to see. If the TV you are purchasing is eligible for Amazon's TV Wall Mounting service, you will see an "Expert assembly/installation" option on the item detail page. You may also check the eligibility of your area by visiting the TV Wall Mounting service page. If the service is available in your area, the "Add to Cart" button will be enabled. Click "Add to Cart" and follow the instructions to schedule your delivery date and place your order.
Tip 3: Reach Out to Tech Support
Most TVs these days are smart, which is great, but can also lead to confusion if you're new to the smart TV tech space. Dedicated experts are available to assist with product setup and other troubleshooting issues for many products. Product support also provides quick-start guides, user manuals, tutorials and other tools to help you get the most out of your purchase. You can access product support for eligible items through the "Your Orders" page by visiting Amazon Product Support. There, you can click on specific products from past purchases to view the applicable manufacturer's support website, telephone number, and user manuals.
Tip 4: Make Use of the Home Entertainment Showroom
One of the most difficult parts of upgrading your home entertainment setup is knowing how everything you have your eye on will work together in your space — not all of us can be talented interior designers. But with Amazon's Home Entertainment Showroom, we can at least get close. The service allows you to pair couches, art and TVs together in a virtual space, giving you an idea of your dream space before you invest in it.
---
For deals on your next TV, make sure to watch Amazon's TV Deal hub page. It's a great place to score savings on brands like LG, Samsung and Insignia.
https://www.gearpatrol.com/tech/a38141166/amazon-home-entertainment/