Telluride Yoga Festival finds new home in Mountain Village | News
3 min read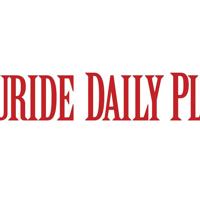 The Telluride Yoga Festival announced recently that they will be moving their festival headquarters and campus from the Town of Telluride to the Town of Mountain Village. The festival has been located in downtown Telluride since 2018 with its campus headquarters at the Telluride High School. Owners Erika Henschel and Albert Roer couldn't be more pleased.
"We are so excited – this move will literally (and figuratively) elevate the festival to new heights," says owner and festival director, Erika Henschel. The Telluride Yoga Festival started in the Mountain Village and has always held a special place in the hearts of the organizers, but it wasn't until the pandemic that they realized the potential of the outdoor plazas and the surrounding spaces. "We've totally reimagined our Mountain Air Market which will have a lot more foot traffic being located in the Heritage Plaza. We're also really thrilled about both our indoor and outdoor/tented venues – there are some beautiful areas and views for both. We're also looking forward to adding some really special events like DJ'd pool parties, sponsored social gatherings, and concerts that have not been as easy to offer previously," says Henschel.
Moreover, organizers feel the move will provide more fluidity and ease where attendees can easily transition between classes, grab lunch, go on a guided hike, jump into a guided canopy tour, take part in a SUP yoga class on Elk's Lake, or get a massage at their nearby hotel. "From parking to the ease in being able to sit and take in music all weekend in the Mountain Village core, it's going to really add to the sense of community for our festival attendees," says Henschel.
The move was made after a lot of consideration but according to Henschel, a big factor that played into the decision was…you guessed it…housing. "Our aim has always been to create a festival that is accessible to everybody. We can have the most diverse lineup in the world with the most incredible presenters, but if we cannot attract a wide variety of people who can join us, we're just preaching to the choir." With hotel and lodging prices nearly doubling in the region over the past couple of years, festival owners felt it made a lot of sense to move to the Mountain Village where there is a larger bed base and properties that are often less expensive than Telluride in the summer.
"We are super grateful to the Town of Mountain Village, the Telluride Ski Resort, and our Mountain Village lodging partners for helping create this new home for us. I'm confident that this will be a really positive change," says Henschel.
Tickets are limited. 3-day passes are on sale now. Additional ticket options and Thursday offerings will be available when the schedule is released in the Spring. To purchase tickets or to learn more about the Yoga Festival, the lineup, and the schedule, visit tellurideyogafesival.com.
ABOUT THE TELLURIDE YOGA FESTIVAL
The 14th Annual Telluride Yoga Festival is the "Original Yoga Festival" and is a four-day event featuring world-renowned presenters, yoga classes, meditation, wellness classes, hiking, SUP yoga, and more! Classes are held in beautiful indoor, tented, and outdoor venues in Mountain Village. It's a unique and magical gathering unlike any other.
Three-day passes are now available. To purchase tickets or to learn more about the Yoga Festival, the lineup, and more, visit tellurideyogafesival.com.
https://www.telluridenews.com/news/article_973738ee-5e04-11ec-ae20-6b6a4531cab7.html