Made in St. Louis: Artist focuses on pieces of peaceful pottery | Lifestyles
4 min read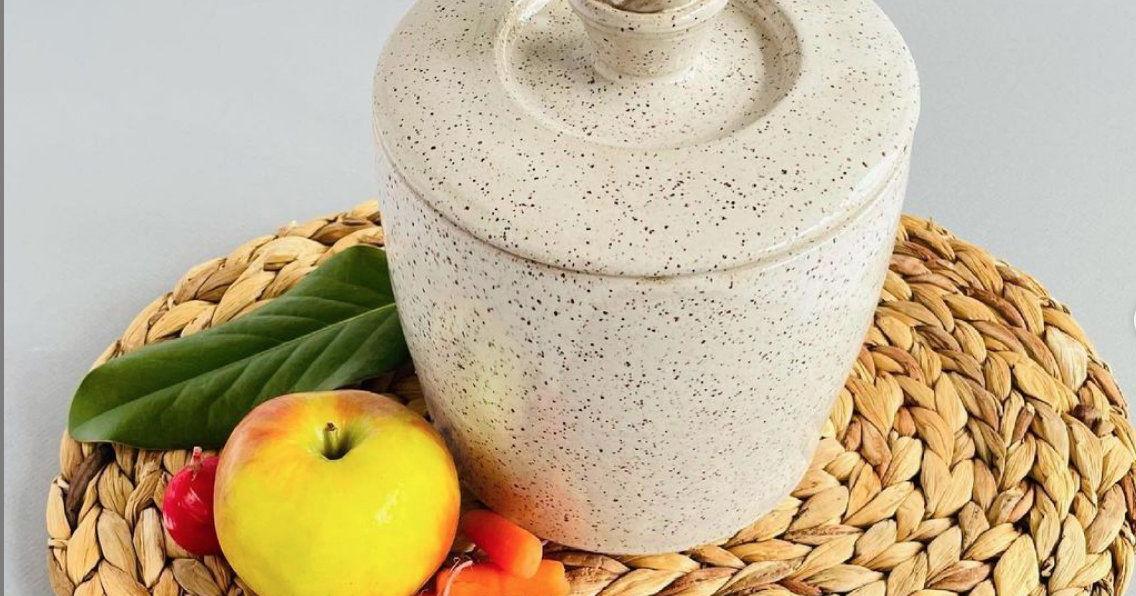 By Pat Eby Special to the Post-Dispatch

The vases, bowls, cups, candleholders and utilitarian pieces artist Brittney Carr sells speak in hushed tones of this artist's love of nature, of her joy in ritual and of her love of beautiful, useful things. In her quest to create her peaceful pottery she hews to a restrained palette of white and lightly speckled buff, in porcelain and stoneware clays.
She throws with skill, pulling up vessels with pleasing contours, elegant in their simplicity, and then raises the ante. She hand builds and attaches floribunda roses, frilled passion flowers and common wildflowers that emerge from the form that draw our attention. She often uses a single blossom.
"Nature is what inspires me most," Carr says. "All the flowers on my pieces are based on things I've seen and experienced."
"In the midst of movement and chaos, keep stillness inside of you." —Deepak Chopra • Carr didn't graduate from art school. She moved from Chicago to St. Louis seven years ago to earn a degree in social work from Washington University.
"I took a ceramics class in high school, which I really loved, but it had been like 15 years since I'd worked in clay. I like pottery because it ties together beauty, utility and purpose," she says. Two years ago, she applied to join the Intersect Arts Studio. She took up pottery again to bring focus and peace into her life, and to share that peace with others.
"My mission behind mud + rose is to create peaceful pottery for the home. The last few years have been chaotic and uncertain. My intention is that whatever you bring into your home should be peaceful, so your home can be your sanctuary.
"That intention ties together with my job as a social worker, to create more peace in the world," she says. "Three days a week, I do social work in person with kids with autism and other behavioral challenges. I work two days a week at Golden Door women's healing collective as an acupuncturist's assistant and office assistant.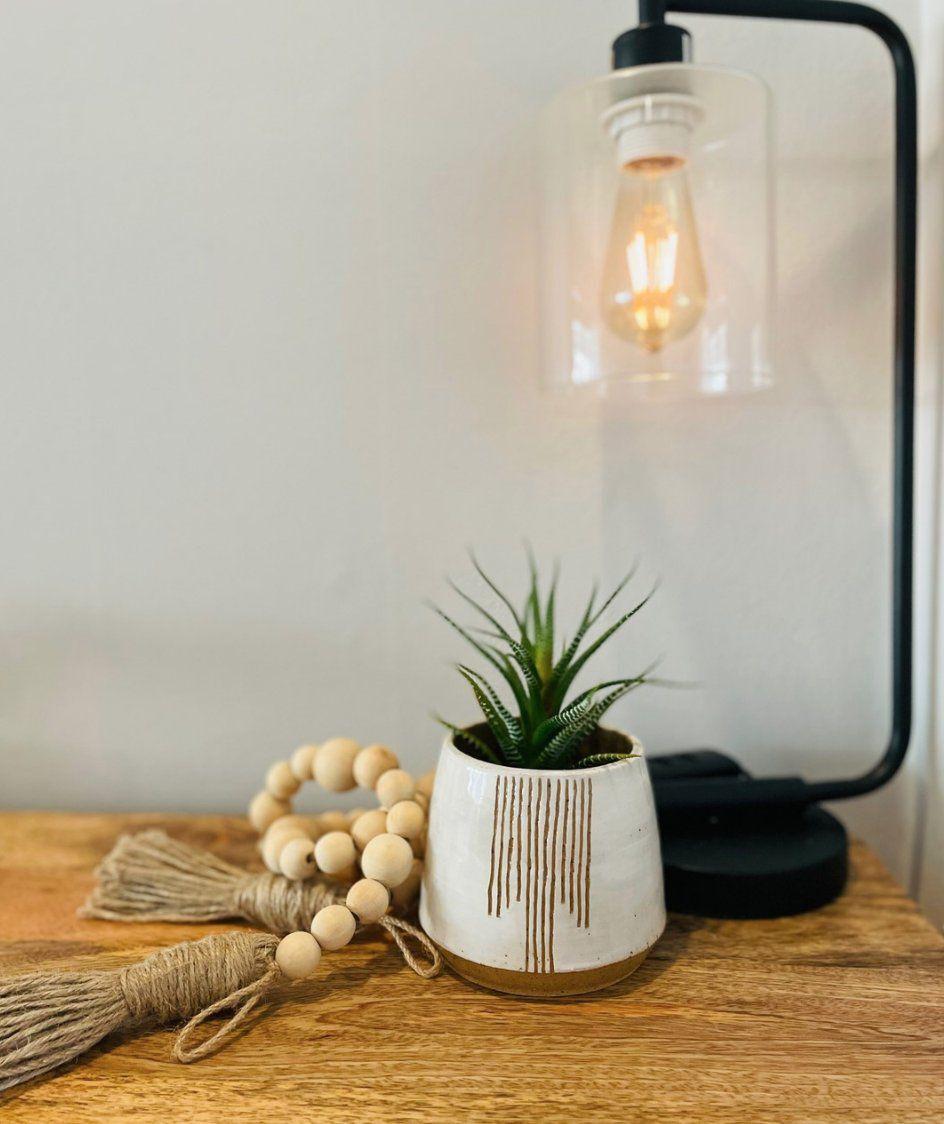 "Throughout the evenings and on Saturdays I make my pottery," she says. "When I say that out loud — man, I really do have a full schedule."
"There can be no lotus flower without the mud." — Thich Nhat Hanh • For Carr, life and art go hand in hand. "I love ceramics because you're literally taking mud and making something beautiful from it. It's a parallel for life, too. I feel if you can take good care of the messes that come your way, you can trust that something beautiful is going to come out on the other side," Carr says.
Carr's Christian faith also informs her work. "I lean toward things that feel spiritual. I love rituals, which is why I make the incense holders and candleholders. I like things that have a calming presence."
She also likes to bring beauty to the everyday tasks of living. Carr found inspiration for her newest functional pieces in her sustainable lifestyle. "I had a kitchen food scrap composter on my counter and it was just so ugly. I thought 'I need something that looks cuter than this little trash can thing, so I made the Harmony kitchen compost jar of speckled stoneware clay with a lotus flower on the lid," she says.
"I also added the Flourish vitamin shot glasses. When I took my passion flower extract, and vitamins, I kept pulling a new glass down every day. I decided to make a beautiful little cup that sits on a windowsill. When people take vitamins in the morning, the cups remind them to start the day with the intention of flourishing."
Gratitude and mindfulness • Carr starts each day with the intention to bring peace, in whatever small way, to her life and to others. She also puts giving thanks near the top of her to-do list.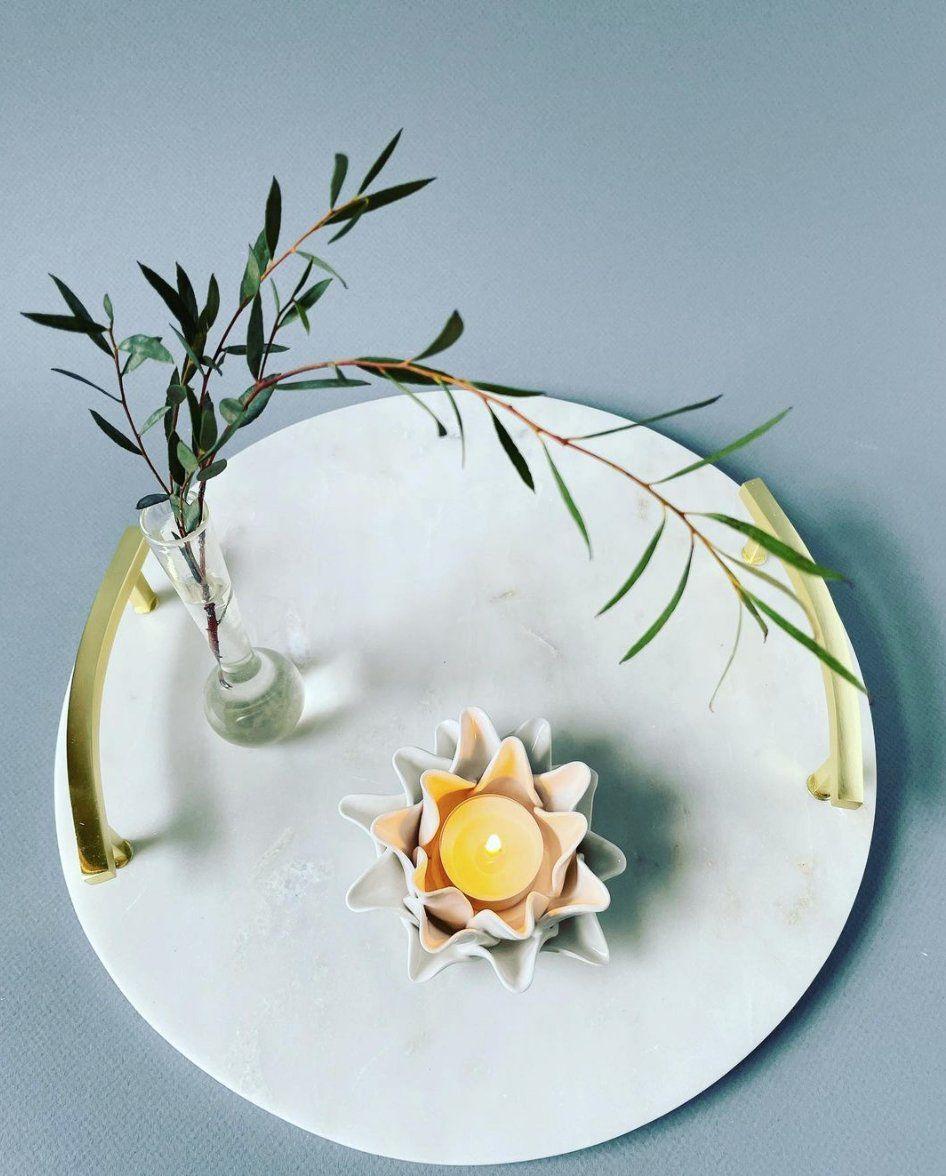 "One of my main things each day is to express gratitude. I make mini pure-of-heart vases, small pieces that hold a single flower, to remind me even a single stem is something to be grateful for. I make harvest bowls intended for those who have gardens, beautiful bowls to honor the fruits of the garden," she says.
In all of her work, Carr practices mindfulness and meditation.
"I'm doing therapy in a clinic where I lead a mindfulness group for teenage boys that focuses on becoming caretakers of their own mental and emotional well-being. Sometimes we send out positive prayers in a time when it seems like there's a lot of darkness and change. That's my intention in all my work."
Family • Carr recently became engaged to Scott Meredith
What she makes • Carr makes functional pottery in porcelain and in stoneware that includes vases, bowls, candleholders, incense burners, kitchen composters and more.
Where to buy • Her pottery is available on her Etsy site, at Golden Door in Brentwood and at local pop-up markets and shows. Check her Instagram and Facebook pages for upcoming shows. Her website is mudandrose.com.

https://www.stltoday.com/lifestyles/made-in-st-louis-artist-focuses-on-pieces-of-peaceful-pottery/article_6e0f2c37-b0ab-55e1-94c9-ef0a20a865c8.html