Learn about the early life of area artist Lester O. Schwartz at Ripon Historical Society event | News
3 min read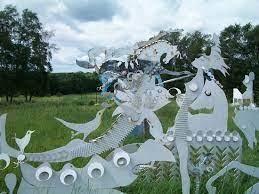 The Ripon Historical Society will host a presentation Thursday, April 21 at 7 p.m. about Lester O. Schwartz (1912-2006), who was a well-known area artist.
The program will be held at the society's headquarters at 508 Watson St., but interested people who are located remotely also may attend via Zoom dial-in. The evening is free and open to the public.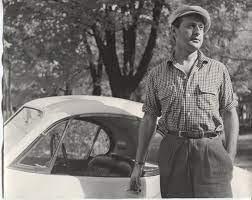 Schwartz was a teacher and artist in-residence at Ripon College from 1944 until 1977 and had a studio in Green Lake. The presentation is being given by his daughter, Tanya Schwartz, with assistance from Ripon College Associate Professor of Art and Art History Travis Nygard.
Schwartz's daughter will cover Schwartz's early life before he came to teach at Ripon College and how this influenced and affected his art. Original artwork by Schwartz will be on display at this event and an open forum discussion will follow.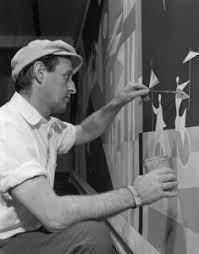 Best known for his modernist genre, figure painting and sculpture, Schwartz was born in Manitowoc, Wis. After high school, he attended the Art Institute of Chicago. In 1936 and 1937, his work was shown at the School of the Art Institute's annual exhibition. He also won the Edward L. Ryerson Traveling Fellowship, which he used to travel to the South Pacific, Asia and Europe. This also allowed him to study at the American Academy in Rome and the Academie Colarossi in Paris.
When he returned to America, Schwartz worked as a Works Progress Administration (WPA) artist. This was a New Deal program to fund the visual arts in America. It was the largest of five projects sponsored by the WPA and sustained more than 10,000 artists and craft workers across the United States from 1935 until 1943. The WPA allowed Schwartz to continue developing his art during the Great Depression, the largest economic downturn in American history.
Before coming to Ripon, Schwartz also served in the U.S. Army, where he was assigned the task of creating paintings for the chapel at Fort Leonard Wood, Mo.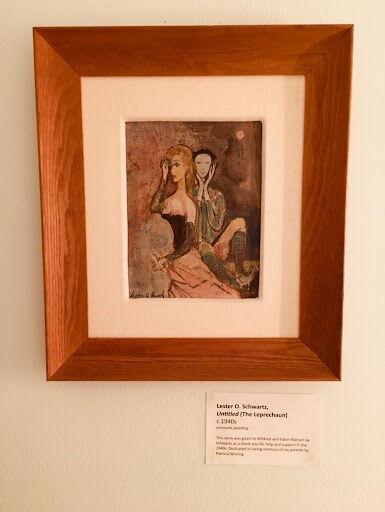 The art of Schwartz is represented in the collections of the Smithsonian American Art Museum in Washington D.C., the Art Institute of Chicago, the Detroit Institute of Art and the Newark Museum, among others. The Ripon Historical Society, Ripon College, and Green Lake Town Square also are home to many of Schwartz's paintings and sculptures.
A painting done by Schwartz of one of Ripon's past mayors also may be found at the Ripon City Hall.
To join this presentation via free Zoom use the following link: https://us02web.zoom.us/j/81189678729?pwd=bGVNeGpzMmdPdFp1NDVWNllZZEJlZz09. The Meeting ID is 811 8967 8729 and the Passcode is 231570
Individuals who have questions regarding how to access this meeting or would like an email of the Zoom Video link for ease-of-use, should email a request to the Ripon Historical Society at [email protected]
Before the presentation, from 5:30 to 6:45 p.m., Ripon College student volunteers will offer tours of the society's 1857 Pedrick-Lawson House located at 515 Ransom St. This grout-house construction home is on the National Register of Historic places and has engaging and interactive exhibits along with "Please Touch" items for children, and a treasure hunt for families. The house includes information on the people who lived there, as well as well-known area Ripon families.
Tours are free and family friendly.
The Ripon Historical Society is the oldest continually operating historical society in Wisconsin. It is open Fridays and Saturdays from 10 a.m. to 1 p.m. or by appointment.
The current exhibit is "Remembrance, Temperance and Suffrage: What Women of Ripon Made, Wore, Drank and Thought."
For more information, call 920-748-5354, email [email protected] or visit www.riponhistory.org.
https://www.riponpress.com/news/learn-about-the-early-life-of-area-artist-lester-o-schwartz-at-ripon-historical-society/article_426aaafa-b1f9-11ec-b25c-77a7aa9c6e10.html