Latest Wisconsin news, sports, business and entertainment at 3:20 a.m. CST | State News
4 min read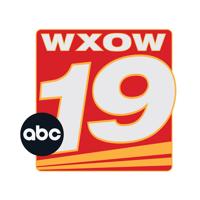 JILL BIDEN-WISCONSIN
Jill Biden meets with families, victims of parade crash
First lady Jill Biden met with victims of a Christmas parade crash in suburban Milwaukee where six people were killed and dozens were injured after an SUV plowed through the crowd. Biden and second gentleman Doug Emhoff visited Children's Wisconsin hospital on Wednesday in Milwaukee. They were joined by U.S. Surgeon General Dr. Vivek Murthy. The three thanked the frontline health care workers who treated victims of the crash in Waukesha. Biden met privately with two injured children and their families at the hospital. Biden, Emhoff and Murthy also visited a memorial for the crash victims at Veterans Park in Waukesha.
REDISTRICTING-WISCONSIN
Evers' maps would keep, but reduce Republican majorities
MADISON, Wis. (AP) — Gov. Tony Evers has submitted maps to the Wisconsin Supreme Court that would not be as favorable to Republicans as the one approved by the Legislature, but would still maintain their majorities in the state Senate and Assembly. Evers said Wednesday he was bound by the court's ruling earlier this month that it would only consider maps that make as few changes as possible to the current maps put in place by the GOP-controlled Legislature a decade ago. Evers and Democrats objected to the "least change" approach adopted by the conservative controlled Supreme Court.
GOVERNOR'S CABINET-DEPARTURE
Top state administrator departing governor's Cabinet
MADISON, Wis. (AP) — The top administrator in Gov. Tony Evers' Cabinet will be leaving next month to head the Greater Milwaukee Committee, a private sector civic organization. Joel Brennan will step down as secretary of the Wisconsin Department of Administration. Evers appointed Brennan in December 2018 and said he had a critical role in helping the state recover economically during the last year and a-half. Brennan will succeed GMC President Julia Taylor, who announced her retirement earlier this year after 19 years with the organization. Evers also announced that Department of Financial Institutions Secretary Kathy Koltin Blumenfeld will take Brennan's job when he departs Jan. 17. 
WEATHER-CHAIN-REACTION CRASH
Chain-reaction crash in Wisconsin fog kills 1, derails train
POUND, Wis. (AP) — A chain reaction of vehicle collisions in foggy weather at a railroad crossing in northeastern Wisconsin killed one of the drivers and caused a train to derail. The crash happened around 11 a.m. Wednesday in the town of Pound, 40 miles north of Green Bay. Authorities say the crashes involved two dump trucks, an empty logging truck, a box truck and other vehicles. Some vehicles were pushed into the train, knocking it off the rails and killing the driver of the box truck. The crash closed Highway 141 and authorities say cleanup could take until Thursday morning. Authorities say schools in Coleman are holding students because roads aren't safe for buses due to the weather and the added traffic from the detour.
AP-US-SEVERE-WEATHER-MIDWEST
Strong winds in Midwest whip up dust, blow over semitrailers
OMAHA, Neb. (AP) — A powerful storm system is blowing through the Great Plains and Midwest, combining with unusually warm temperatures to close highways and prompt numerous tornado warnings. The winds gusting up to 80 mph hit parts of Nebraska, Kansas and Iowa. The winds caused dust storms that closed down a section of Interstate 70 and many state highways in western Kansas. The National Weather Service said there have been 13 tornado reports in the Plains states. The agency issued a high wind warning from New Mexico to upper Michigan, including Wisconsin and Illinois. Fires were reported in Kansas Wednesday afternoon, prompting evacuations but no immediate reports of damage to buildings.
MICHIGAN PIPELINE
Enbridge seeks federal jurisdiction in oil pipeline dispute
TRAVERSE CITY, Mich. (AP) — Enbridge Energy is trying to shift to federal court a Michigan lawsuit seeking shutdown of an oil pipeline that runs beneath a channel linking two of the Great Lakes. Attorney General Dana Nessel filed suit in 2019, arguing that Enbridge's Line 5 should not operate in Michigan's Straits of Mackinac because it risks a spill. Nessel filed a second suit in 2020 to enforce a shutdown order by Gov. Gretchen Whitmer. A federal judge agreed with Enbridge last month that litigation over Whitmer's order belongs in federal court. On Wednesday, Enbridge moved to shift Nessel's earlier lawsuit to federal court as well. Nessel vowed to fight the effort.
THREE KILLED-MADISON CRASH
Police: Speeding driver ran red light, caused fatal crash
MADISON, Wis. (AP) — Madison police say a traffic crash that killed three people and injured a fourth person was caused by a speeding driver who ran a red light. An SUV and a car collided about 9:20 a.m. Tuesday on the city's east side, killing the drivers of both vehicle and a passenger in the SUV. Another person in the car was injured. Officials say two of the victims died at the scene and a third person was pronounced dead at a hospital. Police on Wednesday said the driver of the car was traveling at a high rate of speed when the vehicle blew through a red light and T-boned the SUV at Highway 51 and Cottage Grove Road. 
ELECTION 2020-VOTER FRAUD
Election reviews persist despite no evidence of rigged vote
HARRISBURG, Pa. (AP) — Partisan election reviews of the 2020 presidential election are underway in Pennsylvania and Wisconsin while Republican lawmakers elsewhere continue their calls to bring them to their states. They argue they are needed to restore public confidence in elections, but experts say the reviews themselves undermine faith in elections. In justifying the reviews, Republicans cite concerns raised by false claims made by former President Donald Trump and his allies to explain his loss to Democrat Joe Biden. An Associated Press review has found fewer than 475 potential cases of voter fraud in the six states disputed by Trump — a number that would have made no difference in the election.  
Copyright 2021 The Associated Press. All rights reserved. This material may not be published, broadcast, rewritten or redistributed.
https://www.wxow.com/news/state-news/latest-wisconsin-news-sports-business-and-entertainment-at-3-20-a-m-cst/article_3e2847ee-75a9-5980-bc12-bee5ef0efd1a.html