Latest Wisconsin news, sports, business and entertainment at 1:20 a.m. CST | State News
4 min read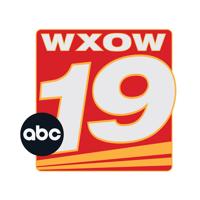 HEAD-ON CRASH
Illinois man charged in head-on collision in Wisconsin
KENOSHA, Wis. (AP) — Wisconsin prosecutors have filed multiple charges against an Illinois man accused driving drunk and causing a head-on collision last month. The Kenosha News reported Friday that 32-year-old Jose Medina Dominguez of Waukegan has been charged with felony counts of attempting to elude an officer, reckless endangerment and hit-and-run causing injury along with misdemeanor obstruction and first-offense drunken driving. According to the criminal complaint, Pleasant Prairie police officers saw Medina Domnguez run a red light on Oct. 9. When they tried to stop him he accelerated to 80 mph in a 45 mph zone and eventually crashed head-on with another vehicle. The driver of that vehicle refused to be taken to a hospital.
BUILDING SALE
Milwaukee's Chase Tower sold for $34.25 million
MILWAUKEE (AP) — One of Milwaukee's largest downtown office buildings has been sold. The Milwaukee Journal Sentinel reports an affiliate of New York-=based Group RMC has purchased the the 22-story Chase Tower for $34.25 million. An affiliate of Michigan-based Farbman Group sold the building after buying it for $30.5 million in 2016. The building was built in 1962 and was originally known as Marine Plaza. The 477,772-square-foot-structure has 88,223 square feet of office space available for lease. That equates to an 18.5% vacancy rate. Chase Bank serves as the anchor tenant. Group RMC bought the 14-story 330 Kilbourn building in downtown Milwaukee earlier this year for an undisclosed price. 
MILWAUKEE HOMICIDES
Milwaukee records 175 homicides so far in 2021
MILWAUKEE (AP) — The city of Milwaukee has seen nearly 200 homicides so far this year. The Milwaukee Journal Sentinel reports that as of Tuesday the city had recorded 175 homicides in 2021. The city saw 189 homicides last year after recording 98 in 2019. According to the Milwaukee Homicide Review Commission, 763 people have been wounded in shootings this year as of Nov. 15, with 13% of them children. Criminologists say COVID-19 is a major factor a rising number of homicides nationwide last year. They say the disease disrupted education, employment, social outreach services and the criminal justice system. 
MADISON POLICE-RESIGNATION
Madison police officer resigns after being caught with woman
MILWAUKEE (AP) — A Wisconsin police lieutenant has resigned after being recorded engaging in sexual activity with a woman in a police car that belonged to the Madison Police Department. The department announced the resignation of Lt. Reginald Patterson Wednesday following an investigation into the incident, the Wisconsin State Journal reported. A bystander in September had caught Patterson on camera with the woman in the back of a squad car. It was in the parking lot of a Madison Farm and Fleet store. The department moved to dismiss Patterson after finding he had violated multiple department policies.
HOMELESS CAMP
Group urges Madison officials to keep homeless camp open
MADISON, Wis. (AP) — A community group is urging officials in Madison to back off on plans to shut down a homeless encampment in a city park. City officials have posted notices that camping won't be allowed in Reindahl Park after Dec. 6 and all tents, structures and belongings must be removed from the park by Dec. 9. City officials want to move people living in the park into shelters and a hotel. The Wisconsin State Journal reports that volunteer group Community Action Against Reindahl Eviction issued a statement Wednesday asking the city to halt the eviction. Member Pearl Foster said the shelters and the hotel don't have enough space for the more than 70 people who have been camping in the park. 
MILWAUKEE-SHOOTINGS
Milwaukee police investigating three non-fatal shootings
MILWAUKEE (AP) — Police in Milwaukee are investigating three separate shootings from late Thursday and early Friday. All three of the shooting victims are expected to survive, the Milwaukee Police Department said. The shootings all happened on the north side of the city. In the first shooting reported Thursday, a 19-year-old man was taken to a local hospital, suffering from a gunshot wound to the jaw. Later Thursday, a 39-year-old man arrived at a local hospital with multiple gunshot wounds. In the early Friday shooting, a 41-year-old man suffered a gunshot wound to his shoulder and was treated at a local hospital.
CHRISTMAS PARADE-SUV-HELPLINES
Trauma helplines expanded following Waukesha parade crash
MILWAUKEE (AP) — As people in Waukesha and elsewhere continue to cope with trauma following six deaths and more than 60 injuries after a man drove an SUV through a holiday parade, mental health experts are offering new ways to get help. Children's Wisconsin hospital in Milwaukee on Monday launched a new helpline for people and families seeking support. The hospital said the hotline had received dozens of calls as of Tuesday afternoon. Local organizations have raised hundreds of thousands of dollars for victims and mental health professionals have been sharing new and existing resources to help people process grief. The suspect in the killings, Darrell Brooks Jr., is charged with five counts of first-degree intentional homicide and is expected to face a sixth count after an 8-year-old boy died Tuesday.
VAN ROLLOVER
All 11 occupants of passenger van injured in Wisconsin crash
EAU PLEINE, Wis. (AP) — Authorities say all 11 occupants of a passenger van were injured when the vehicle rolled over on an icy road in central Wisconsin. They were transported to area hospitals for treatment. The Portage County Sheriff's Office said the crash happened Thursday morning on US Highway 10, about half a mile east of the town of Eau Pleine. The van left the roadway, overturned and came to rest in the center median. The conditions of the injured are not known. WAOW-TV reports that one occupant was ejected from the van and one was partially trapped and had to be extricated. 
Copyright 2021 The Associated Press. All rights reserved. This material may not be published, broadcast, rewritten or redistributed.
https://www.wxow.com/news/state-news/latest-wisconsin-news-sports-business-and-entertainment-at-1-20-a-m-cst/article_576a6f52-aa8e-5684-9a62-d773899dfbc9.html