Large Hippodrome mural showcases Waco artist | Local News
3 min read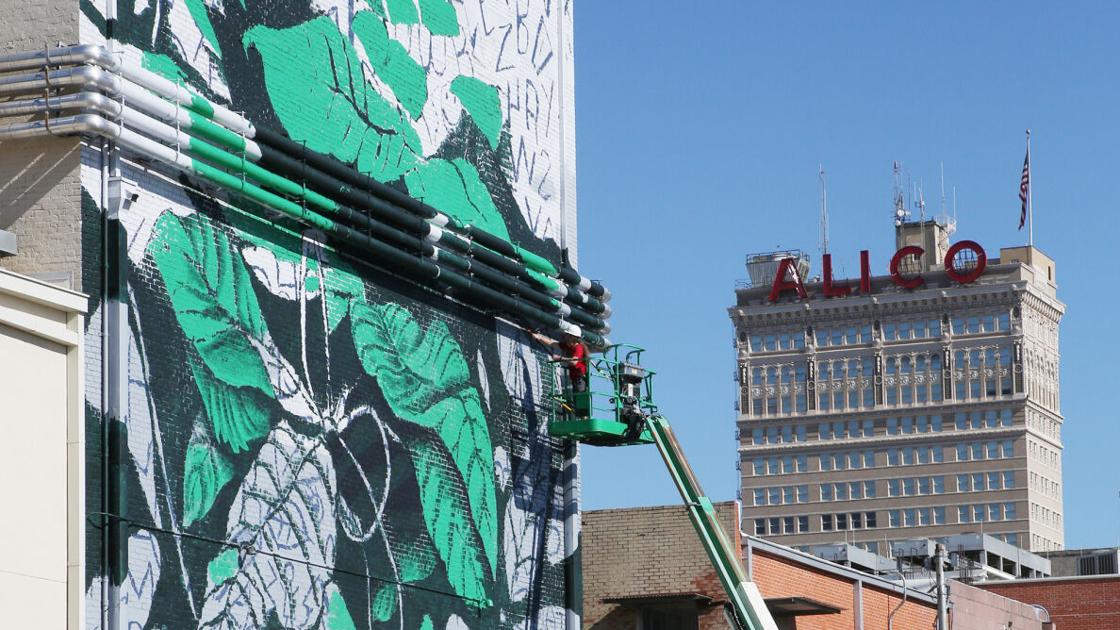 The Waco Hippodrome's illuminated marquee long has caught attention of passersby on Austin Avenue, but the theater's backside facing Franklin Avenue is starting to draw eyes on its own.
The theater's back exterior wall is serving as canvas for a multi-story mural by Waco artist Brad Settles and already green leaves are cascading down the wall as his design is filled in with the help of artist colleagues Cory Lind and Mateo Cantu, with assistance from Naomi Canale.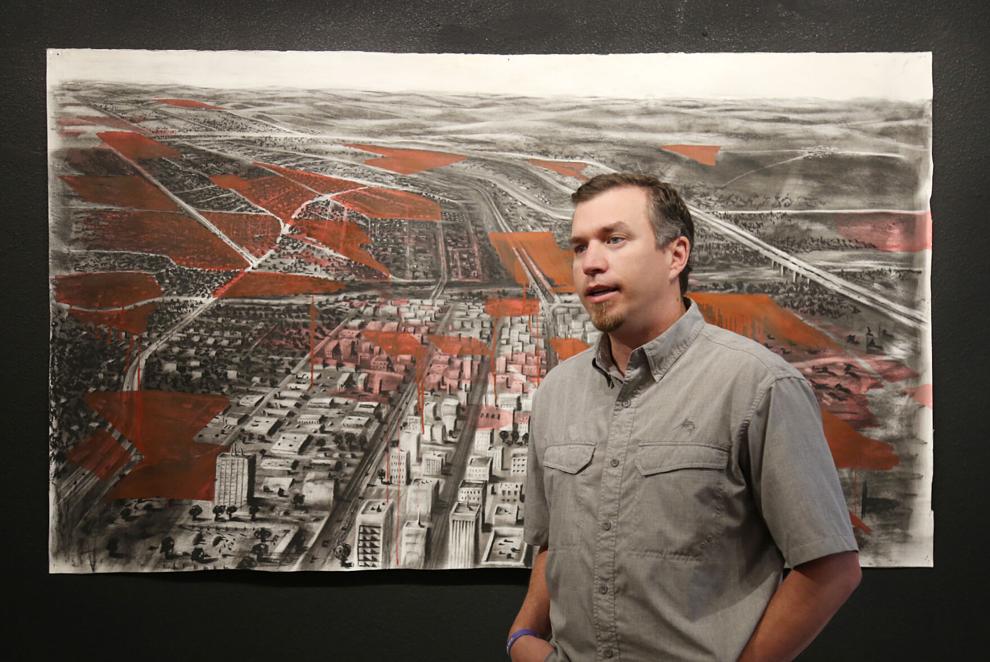 It is part of a larger, soon-to-be announced Magnolia Network special with a national audience. Magnolia spokesperson John Marsicano said details on the programming have not been released, but the special would showcase working artists from cities and towns across the country.
Magnolia Network programming is available via streaming on Discovery+ and the Magnolia mobile app. The network will expand to cable television viewers Jan. 5 when it replaces the DIY Network. Cable television subscribers who get the DIY Network as part of their programming package will receive the Magnolia Network instead beginning next year.
A second large mural also is underway in downtown Waco with a new ArtPrenticeship team painting one on a Dr Pepper Museum wall facing Jackson Avenue. That mural, the seventh created by an ArtPrenticeship team over the last three years, is designed by another Waco artist, Mick Burson. Burson's previous Waco murals include an arresting abstract design on the side of the former Hey Sugar candy store building on Austin Avenue, shipping containers outside Brotherwell Brewing, Brookview Hills shopping center and the Yaki food truck.
The ArtPrenticeship program, run by Waco arts nonprofit Creative Waco, works to provide local high school students a sense of the professional and commercial side of art through paid apprenticeships and collaborations with professional artists.
Past ArtPrenticeship projects have splashed downtown and East Waco with color, with murals at Brotherwell Brewing, Waco Family Medicine's Martin Luther King Jr. Community Clinic, The Cove and TFNB Your Bank For Life.
ArtPrenticeship program director Stefanie Wheat-Johnson is overseeing both mural projects, which are expected to finish this month. Even with the considerable experience of seven previous mural projects, the current two offer new challenges.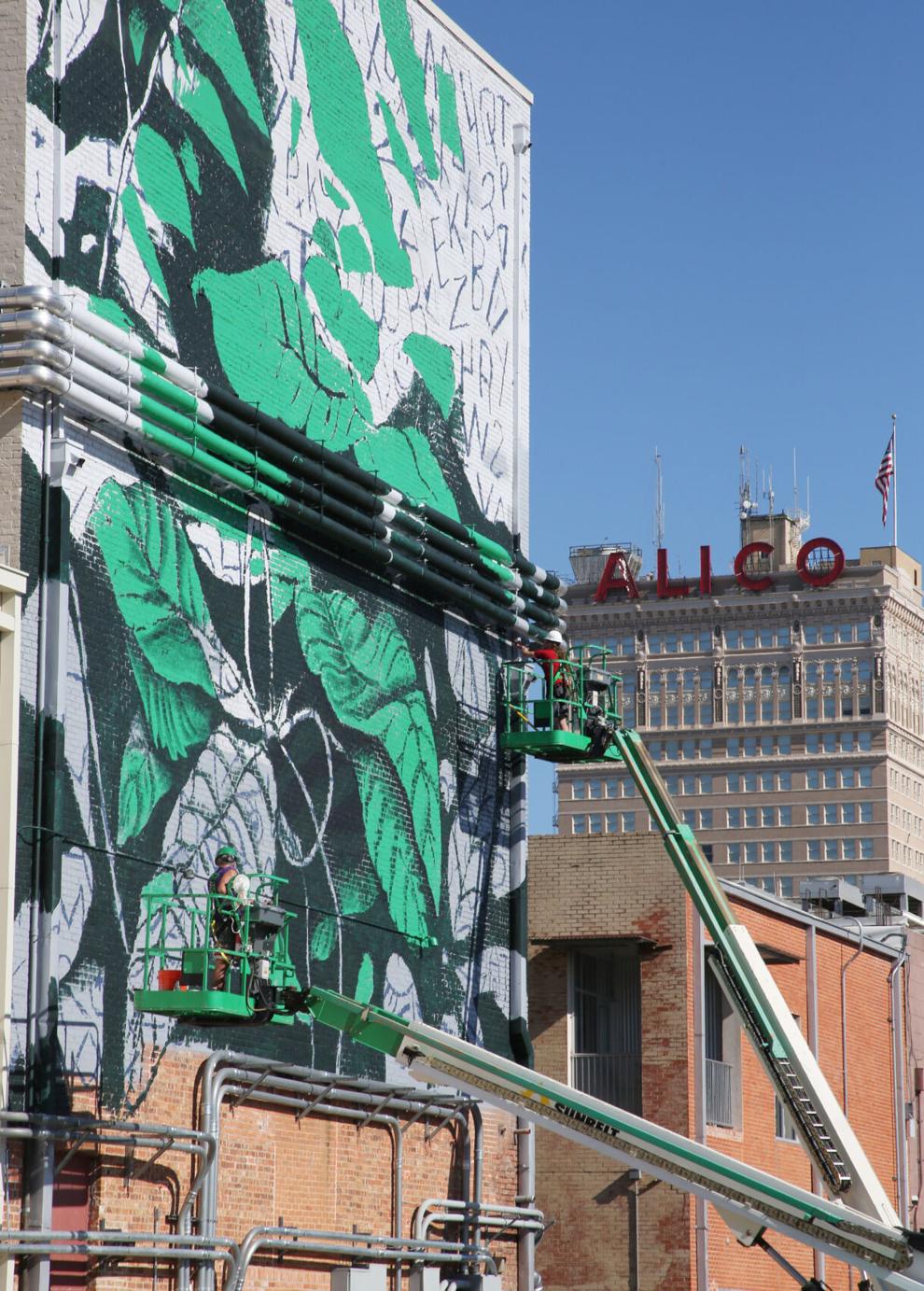 For the Hippodrome mural, it is the 55-foot height of the back wall, requiring a lift with a boom high enough for artists to reach the top of the wall. For the Dr Pepper Museum mural, it is the overall area, with the 2,600 square feet to cover.
When finished, downtown Waco will have new and varied designs for city visitors and residents, Wheat-Johnson said. Burson's Dr Pepper Museum mural will employ bold and bright colors in an abstract wink at advertising art, examples of which are found in the museum's exhibits and holdings.
Settles' Hippodrome wall design uses the interconnectedness of Cameron Park's natural greenery as a metaphor for Waco, Wheat-Johnson said.
"I think it's going to be a very special gift to Waco and a gift from all the team working on it," she said.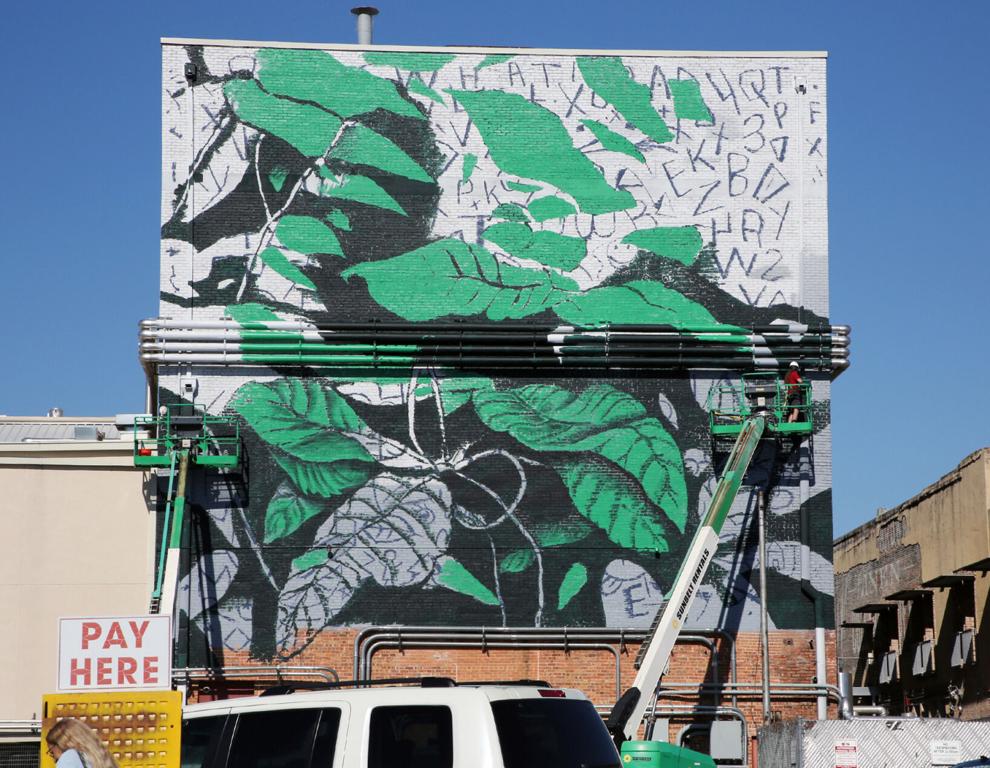 https://wacotrib.com/news/local/large-hippodrome-mural-showcases-waco-artist/article_3f8c0052-3e79-11ec-b6ec-3bc24b140c05.html