Half Moon Bay Beach Break Film Festival is postponed | Local News
3 min read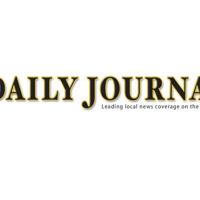 The inaugural Beach Break Film Festival in downtown Half Moon Bay scheduled for this week has been postponed due to increased transmission of the COVID-19 omicron variant and to reduce potential spread, organizers announced Monday.
"It hurts to have to cancel something that you put so much time into, but the reality is COVID is scary," said Julie Mell, owner and founder of Beach Break Entertainment, the company putting on the film festival.
Mell decided to postpone with help from the host of the event, Coastal Repertory Theatre. The festival was scheduled for Dec. 28-30 at the theater. Mell stressed the public's safety and those attending were their highest priority and the reason for postponing. She promised the festival would return bigger and better than ever at some point. Mell was concerned about people coming in from all parts of the Bay Area and noted it didn't seem prudent to host a large event given the circumstances. She is aiming for the festival to occur sometime in February at the Coastal Repertory Theatre to ensure several directors can attend. However, she has not set a date.
"The directors were all horribly disappointed but completely grateful. They said, we support you 100% and will be there to support you when you call us and tell us we're ready," Mell said.
The festival's lineup included "Los Hermanos/The Brothers," "The Comedy Club," "Life on Wheels," "Girl's Can't Surf," "Knocking Down The Fences" and "Rita Moreno: Just a Girl Who Decided to Go For It." Moreno, the closing finale of the festival, is about the life and work of the famed actress Rita Moreno, who starred in "West Side Story." Each independent film touches on different themes of immigration, comedy, transportation, sports and song and dance. Mell is a coastside resident and filmmaker who has worked with several film festivals over the decades, including Windrider Bay Area Film Forum, a Menlo Park film festival featuring award-winning independent films. When the festival gets its new date, she hopes to add another film or two to the lineup, as well as potentially more guest star power.
Mell had thought the time was ripe for an annual film festival downtown, given the last one occurred in the 1990s. She recently founded Beach Break Entertainment, which organizes outdoor cinema events like Under the Stars on the coast and organized the film festival. She had hoped the festival would help local businesses during the holidays after COVID-19 restrictions over the year and offer friends and family an event during the holiday season. She expressed disappointment at the postponement, given all the work everyone had put in to make the festival occur. However, she said the festival was in good company when it came to postponing at this time.
"I think we are doing the right thing, but it's a shame. It's disappointing all around," Mell said.
https://www.smdailyjournal.com/news/local/half-moon-bay-beach-break-film-festival-is-postponed/article_94c1f1ae-6862-11ec-8d20-1bf0170ca91d.html