Fort McKay artist's council art reflects reconciliation and healing hopes, but demands injustices be confronted
5 min read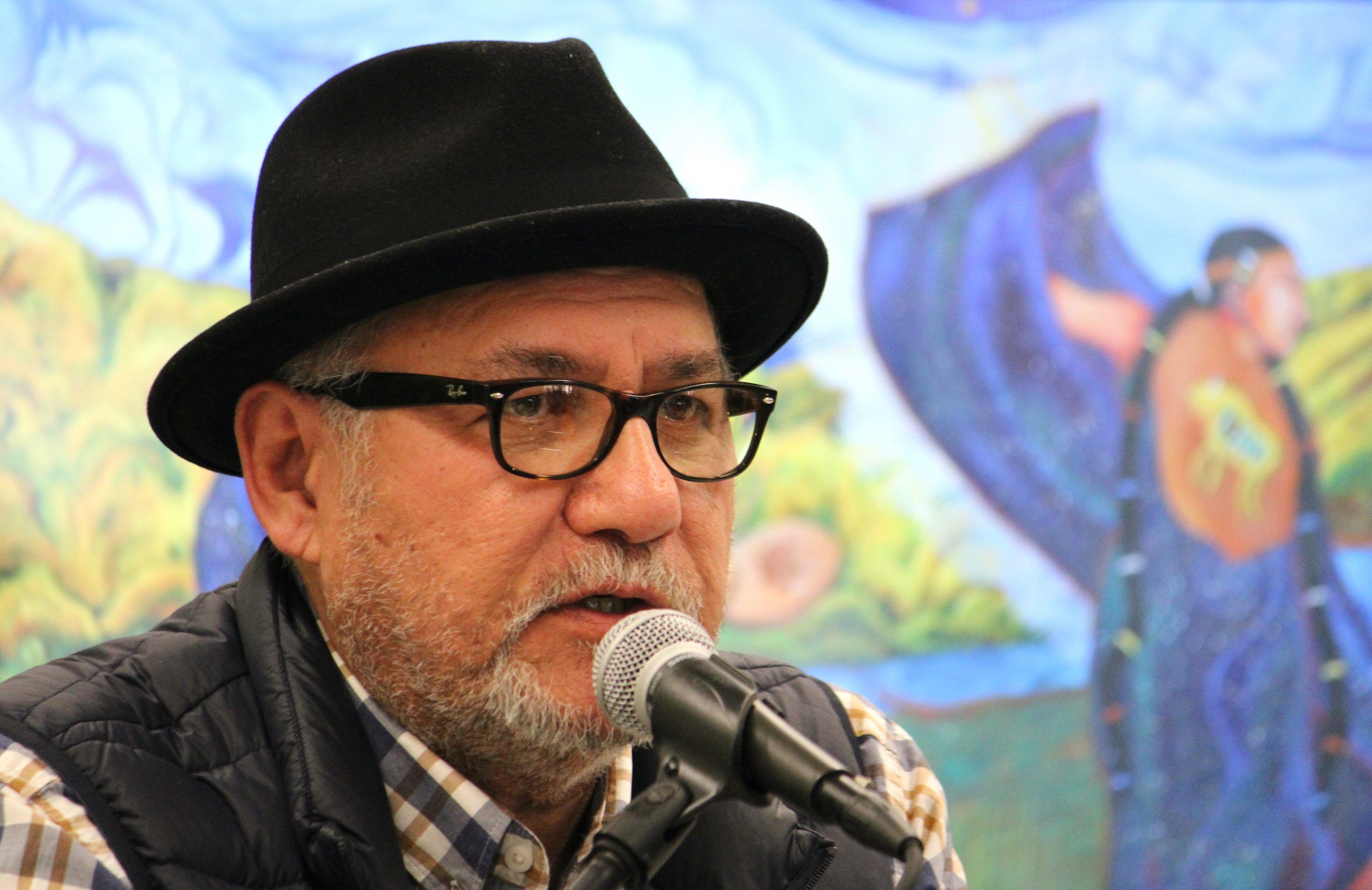 Article content
The artwork in the new council chambers at the Jubilee Centre reflects the hopes and beliefs that local First Nation and Métis peoples have for reconciliation.
Article content
But Frederick McDonald, an artist from the Fort McKay First Nation commissioned for the paintings, made sure people at an April 25 unveiling ceremony didn't forget why the artwork was made in the first place.
In a nine-minute poem, McDonald made people at the ceremony confront the legacies of the residential school system, 60s scoop and colonialism have on Indigenous peoples.
He talked about the high rates of homelessness, drug and alcohol addictions, unemployment, food insecurity and suicide found today in Indigenous communities across Canada.
His poem discussed the racism and discrimination inflicted upon Indigenous peoples by some leaders in politics, policing, health care, education, religion and business. He blasted the RCMP's role in enforcing these policies throughout the years.
Politicians from all levels and parties were skewered. Even racist depictions of Indigenous people in movies and TV shows weren't spared in his poem. If people listening to his poetry felt uncomfortable, that was his point.
"Have you heard enough? Have you had enough? Do you want to do something? Really, you still want to talk about truth and reconciliation?" he said.
"If you do, let's talk about healing. Let's talk about all our pains: there's, your's and mine. Let's talk about the drum's. Let's talk about the dance. Let's talk about celebrations and ceremony, about differences of culture, about understanding and working together. So much to do. So much to do. So let's begin."
Article content
McDonald's poem captured the rage felt by so many First Nation, Métis and Inuit people, but his three paintings in the council chambers reflects his optimism in the future. He wanted his art to acknowledge the past but not dwell on pain or anger. This was also insisted upon by an elders council.
"As Aboriginal people, we want to be able to tell our own stories, so that's what these paintings are all about," said McDonald. "It's about us sharing our stories, sharing them in a positive manner, working towards the future together—not side-by-side, not separate—but together going forward."
A fourth piece is a talking stick, which was created by Elder Shurley Arthurs of the Fort McMurray First Nation 468. It sits at the desk where guest speakers address council. All the pieces were bound by teachings of honesty, love, truth, humility, wisdom, courage and respect.
"We hope relations between all people will continue to flourish. That is my big wish. I pray for that everyday. Because with the world as it is, who knows how much short time we have?" said Arthurs. "Love the people around you. It's very important."
Council decided in 2019 that the artwork for the new chambers would be completed by Indigenous artists, following a motion made by Councillor Keith McGrath. A committee was formed that included elders, knowledge keepers and creatives from Indigenous communities in the region.
Mayor Sandy Bowman said the art will remind council of the Indigenous history of this region, which serves "as a constant reminder to unite, and foster change and understanding."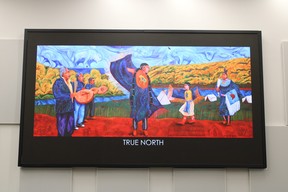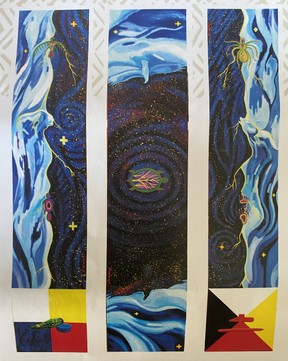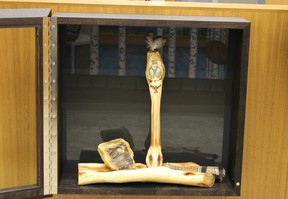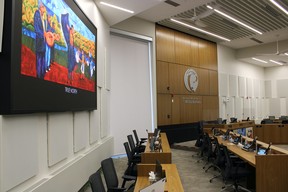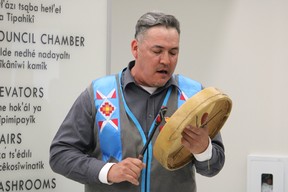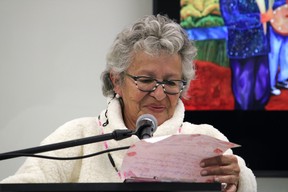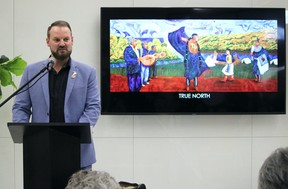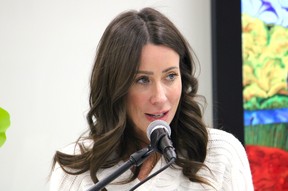 https://www.fortmcmurraytoday.com/news/fort-mckay-artists-council-art-reflects-reconciliation-and-healing-hopes-but-demands-injustices-be-confronted