'Fair Trade Festival and Music Concert' set for Dec. 17 | Local News
4 min read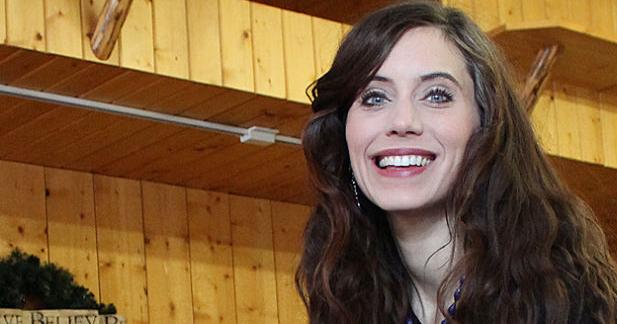 Desiring to make a difference and have a positive impact on the world, Annemarie Barnes is coordinating a "Fair Trade Festival and Music Concert" at Mosaic Church on Friday, Dec. 17.
"It's an open house from 5 to 8 p.m. so people can come when they'd like and don't have to stay for three hours," Barnes said.
The festival offers a quality shopping experience with free refreshments and live music. Musicians include Eden Kash from Uganda and the Mosaic Church band — Bruce Wareing (singer, songwriter, and pianist), Gary McCormack (singer, songwriter, and guitar and bass player), Melissa Asta (drummer) and Hayley Bender (singer), Ari Coy (who Barnes describes as "an 11-year-old girl with an angelic voice") and Barnes (guitar and vocals).
"Different people will lead different songs," Barnes said. "It will be three hours of a variety of music."
Selections include Christmas carols, classic rock, contemporary, folk, blues, African pop, gospel, Indie and originals.
Barnes said the idea for the festival came from personal convictions.
"I've always wanted to make a difference in the world," she said. "I've struggled to find tangible ways to do that."
For 13 years she has had a chronic illness yet focused on the joy of giving of herself to help others including reconsidering her "consumerist lifestyle."
"I found myself struggling to survive as someone who was so ill," Barnes said. "In many ways, I was a shopaholic as a way to deal with the stress of having a chronic illness. One day I watched a documentary about child labor, and it opened my eyes to injustice. I couldn't stay the same. I knew that I had to change."
She said human trafficking, child and slave labor, exploitation, pollution, destruction of land, habitat and environment are just a few of the things she now considers before making a purchase. Having a sensitive heart, the impact of the documentary and further research lingers in her life.
She's offering the Fair Trade Festival to make a difference.
"I drink coffee every day, and cocoa, I never thought about where they came from or my clothes," Barnes said. "God convicted me to change my life, and this became my passion. There is so much more I'm learning, but I found when I made small changes it is huge. This is a small thing I can do to stop the cycle of poverty and exploitation."
She has partnered with a few fair-trade organizations to ensure workers are given a fair wage.
"Fair trade is concerned about people and the planet," she said. "I'm not making money, just selling at wholesale prices."
Barnes has partnerships with three companies — Equal Exchange, Matr Boomie and Outreach Uganda. The Fair Trade Festival will have coffee, chocolate, clothing, handcrafted jewelry, wooden items, and gifts for men and women from Uganda and India.
"Equal Exchange is a really good fair-trade company that aims at empowering farmers around the world, especially in Asia, Latin America and Africa," Barnes said. "Matr Boomie focuses on empowering artisans in India to break the cycle of poverty, empowering workers and communities. Outreach Uganda has a mission of empowering women artisans. They are given a fair wage so they can provide for their families through a regular source of income."
Barnes said that as consumers Americans can make conscious ethical choices that change the world. She hopes the first step is attending the festival on Friday.
"People can come and enjoy some live music and food, and beautiful gifts from around the world," she said. "I feel more joy knowing I can be part of the cure, not part of the disease. It's a hugely emotional topic and I feel unworthy, but I trust God can take my simple efforts and use them to change lives. We have so much power with our choices."
After watching her health disintegrate with a debilitating chronic illness, she feels a flicker of light.
"God gave me the vision to do this concert and told me to pour my life into making a difference for the world," Barnes said. "My health is doing so much better, and this is the first thing I've wanted to do. We give him our fish and loaves of bread, trusting that he'll do something with us that is greater than what we can do on our own. My goal is to be a blessing to the community and make a global impact."
The "Fair Trade Festival and Music Concert" runs from 5 to 8 p.m. on Friday, Dec. 17, at Mosaic Church, 206 W. Main Street, Hamilton.
https://ravallirepublic.com/news/local/fair-trade-festival-and-music-concert-on-dec-17/article_d50ecd84-d2c5-542d-9e3a-e510c83786b3.html