Early bird discounts continued at music festival | Local News
2 min read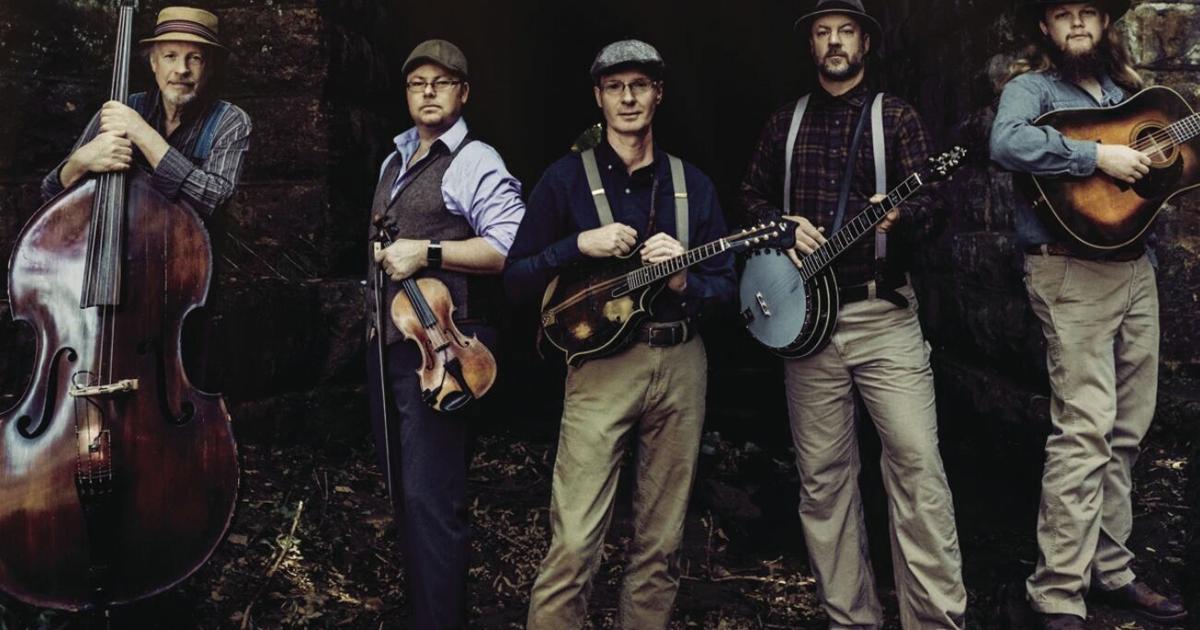 The Florence Winter Music Festival is back with blazing-hot bluegrass, heartwarming traditional and new folk and foot-stompin' Americana.
Early ticket buyers get favorable pricing again this year and organizers have extended their discount offer through November 30.
Reformatted as a two-day event, the festival features bluegrass, folk and Americana music from nationally touring acts like Growling Old Men, Appalachian Road Show, Pretty Gritty, Mary Flower, and Kristen Grainger and True North.
This year's headliner is Grammy Award winning singer-songwriter Karla Bonoff.
Bonoff is described as one of the finest singer/songwriters of her generation, with moving vocals on her own rich, expressive songs that have been compared to standing beneath a sparkling waterfall—refreshing, exhilarating, restorative. Her songs have become hits for Bonnie Raitt, Wynonna Judd, Linda Ronstadt, and others. For tickets, schedules, artist profiles, and more visit WinterMusicFestival.org or follow WinterMusicFestivalFlorence on Facebook.
This year the full two-day pass is $98. For those who buy early, before 5 p.m. on November 30, the price is $87.
Other prices include Friday night, January 28, bluegrass with Growling Old Men at 7 p.m. and Appalachian Road Show at 8:30 p.m. Tickets: $35 early/$42 reg.
Saturday afternoon Americana, January 29, features Pretty Gritty at 1 p.m., Growling Old Men at 2:15 p.m., and Mary Flower at 3:30 p.m. Tickets: $25 early/$31 reg.
Saturday night opens with festival favorite Kristen Grainger and True North at 7 p.m. and headliner Karla Bonoff at 8:30 p.m. Tickets: $44 early/$49 reg.
Doors open one hour before showtime. Throughout the weekend, workshops on performing, jamming, and songwriting are free to festival ticketholders or for a small individual admission price for the public. Jam sessions are free and planned for the FEC, the River House Inn conference room, and the lobby of the Lighthouse Inn. Parking at the Florence Events Center is free. Food and drink is available for purchase onsite.
Festivities begin with a free-to-the-public mini concert by True North Duo on Friday, January 28, at 4:30 p.m. at Oregon Pacific Bank's main branch, 1355 Highway 101 in Florence.
The festival, which annually draws attendees from across the western states is in what would be its 20th year, save for last year's Covid-interrupted season. Concerts will take place at the Florence Events Center (FEC), 715 Quince St. in Florence, Oregon. It is produced and staffed by volunteers from the nonprofit Florence Arts, Culture & Entertainment (FACE).
FACE has established COVID-19 safety as a top festival priority and, as such, attendance and participation in all Winter Music Festival activities will require proof of full vaccination or a negative COVID test result within 72 hours of first entering the festival venue. No onsite testing will be available. Any state or local requirements for mask wearing and other protocols will be observed. 
For more information about Florence Arts, Culture & Entertainment (formerly Friends of the Florence Events Center), its many events, or how to join or volunteer, contact president Rachel Pearson at 541-997-1994.

https://theworldlink.com/news/local/early-bird-discounts-continued-at-music-festival/article_516ba682-4889-11ec-897d-77bae4f3d386.html