Cabot Village 12th Night Celebration: Family entertainment, virtual and live, to end the Christmas season | Vermont Arts
3 min read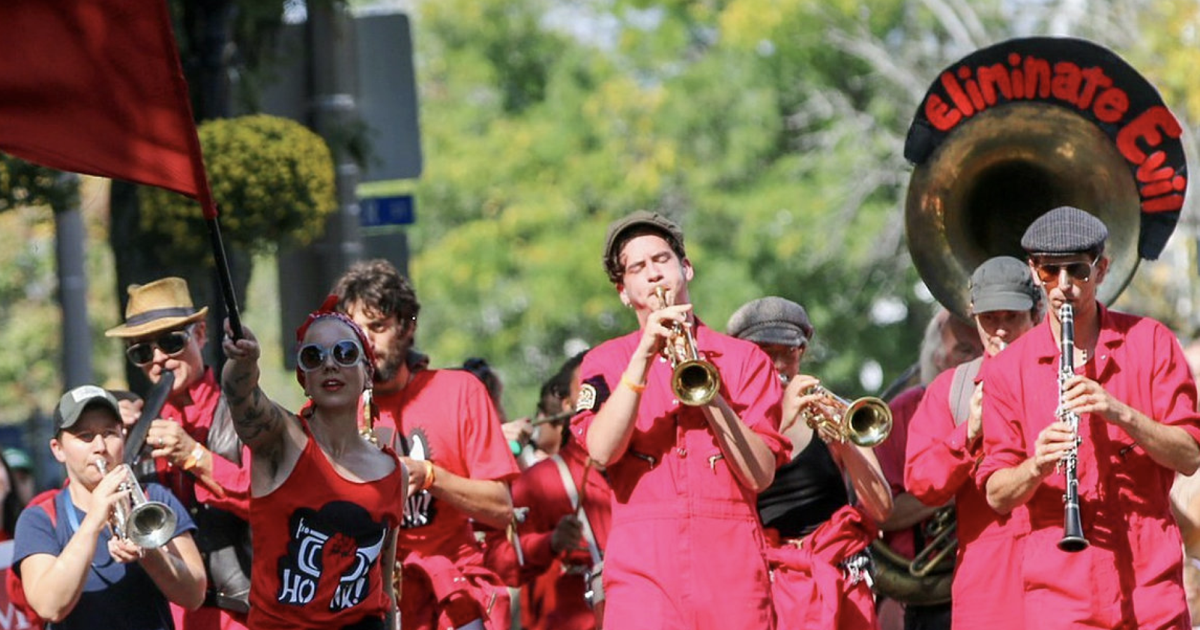 Next weekend time jumps from Friday to Saturday into a brand new year.
On Saturday, Jan. 8, Cabot Arts will present its Cabot Village 12th Night Celebration, a day-long festival featuring an array of performing arts and activities for all ages, symbolic of the incoming new year and the death of the old year, and the coming of longer days.
"The festival two years ago, prior to the pandemic, exceeded our expectations," explained Dana Robinson, executive director of Cabot Arts.
"The theme was an interdisciplinary, all-ages arts format," he said by phone recently, "harkening back to the ancient ritual of the 12th Night celebration. Like the mummers play, for example, is a very ancient play with pagan and old Christian roots."
However, "After more than eight months of planning, due to the surge of the omicron variant, Cabot Arts has come to the difficult decision to migrate all of our in-person, indoor performances to a virtual platform," Robinson said.
"It will most likely be Facebook live. One upside is that our outdoor activities will still go on including music by the Brass Balagan, a brass street band from Burlington (that also) leads our paper lantern parade around the village common at sunset."
The eight acts that comprise the festival range from storytelling, theater, puppets and comedy, to classical music and English Morris dance. And the virtual festival highlights include Simon Brooks storytelling, Sandglass Theater's puppets and comedy, Cabot Community Theater's Mummers Play, a paper lantern contest with prizes and the Wassail Community Sing.
"The Wassail had a connection to the old English celebration, very symbolic of the new year and the coming of light and longer days," Robinson said.
"There's a lot of ritual attached," Robinson explained about building the festival. "I wanted to blend old traditions with our diverse population with just fun, family, all-ages activities."
"We created the template two years ago," he added. This year is "sort of a repeating of that template and expansion of it and a maturing of it and development of it."
When Robinson was looking for artists to participate, he had in mind a storyteller — "Simon Brooks is a wonderful British storyteller, with an old fashioned style and a lot of knowledge of traditional stories" — a puppet troupe — "Sandglass Theater is a venerable Vermont theater that could delight audiences" — and a classical program in the afternoon, followed by the sunset lantern parade around the village common.
"It's a very all-ages," he said.
The afternoon program has three different performances — the Mummers Play, storyteller Simon Brooks and Sandglass Theater — with online performances on the Cabot Arts Facebook platform. Despite the glitch of having to move in-person events to a virtual platform, the outdoor programs will occur as scheduled with afternoon activities 2 to 5 p.m. on the Cabot Village Common including the brass band, the parade, ice skating, wagon rides, hot cocoa, and the paper lantern sunset parade.
Robinson concluded, "It's a nice place for people to come in the afternoon in Cabot."
https://www.rutlandherald.com/features/vermont_arts/cabot-village-12th-night-celebration-family-entertainment-virtual-and-live-to-end-the-christmas-season/article_92dcaf70-0202-58b1-96d8-96c01c9da885.html