Artist Uprising Studios strives to bring creatives together in Richardson
2 min read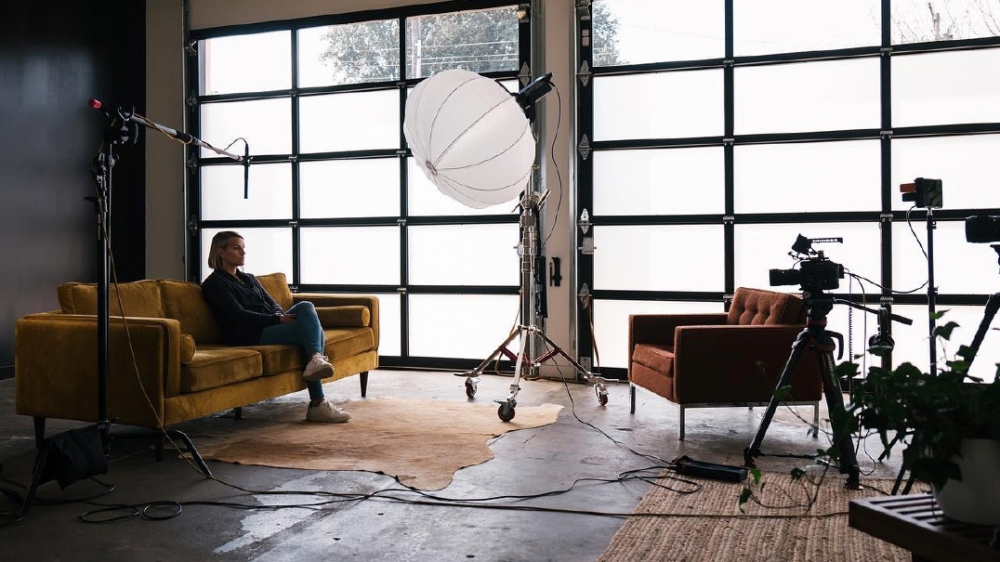 Artist Uprising Studios is a rentable space that was formerly an old auto shop. (Courtesy Artist Uprising Studios)
Networking and a collaborative workspace are critical to an artist's success, according to David and Merrick Porcheddu.
The couple, who own Artist Uprising and Artist Uprising Studios in Richardson, said their two-pronged business works to accomplish both.
David operates the company's physical location, a studio space at 707 S. Floyd Road, which aspiring artists can rent for photoshoots, film productions, design projects or anything their creative minds can come up with, the couple said.
Merrick works the agency side of the company. She and her team work to connect artists and entertainers with businesses that could benefit from their services.
The goal of their work is to end the archetype of the starving artist, they said.
"Every single thing that we do and have done since the beginning of time is to get artists paid work," Merrick said.
When the company first launched in 2016, Merrick said her work was more focused on managing artists and coaching them on how to build portfolios and grow their unique businesses.
Now, she said, her work has pivoted more toward helping her corporate clients find the right local artists for various projects. She said the two sides of the business work hand-in-hand.
"I call it the two-river system," Merrick said. "We have these two kinds of flows in and out. We will get a lot of artists that will come in and say, 'How can you help me?' And we're like, 'Well, we can totally put you in this project.'"
As a photographer, David said he enjoys curating the studio side of things and being part of an artist's creative process.
"A typical day here looks like so many different things," he said. "You could have like … an editorial shoot and then … a bridal shoot and then … maybe someone wanting to [take photos] of their dogs."
The couple, who live in Richardson, said the city is the perfect place for their business to thrive. Merrick said the increasing number of art and technology professionals encourages creativity.
"Richardson is really starting to get their fingerprint on art and technology," she said. "You are seeing animation, you are seeing graphic design, you are seeing augmented reality and virtual reality … [and] you are seeing muralists. I personally think that is where Richardson is headed and what it is going to be known for."
Artist Uprising Studios
707 S. Floyd Road, Richardson | 301-202-4459
www.artistuprisingstudios.com | www.artistuprising.com
Hours vary
https://communityimpact.com/dallas-fort-worth/richardson/business/2021/10/25/artist-uprising-studios-strives-to-bring-creatives-together-in-richardson/