Artist and Author Gives Presentation at ARTworks Vass | Features
3 min read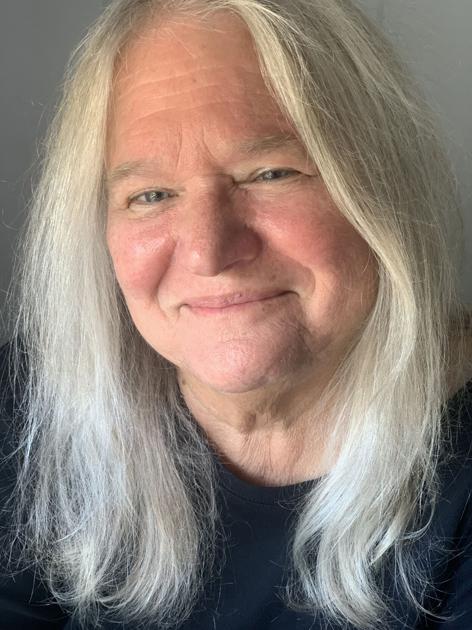 ARTworks Vass hosts an evening presentation by North Carolina artist and author Ann Ehringhaus Thursday, Nov. 11, at 5:30 p.m.
Ehringhaus will be in Southern Pines as a writer-in-residence at Weymouth Center, where she will be working on her next book. She is the sole author of three books, and a primary collaborator on two others. Her most recent, "Poems of Green and Blue, Loss and Reverence," is a published book of poetry that she worked on at Weymouth in 2018.
Ehringhaus makes her home on Ocracoke Island and in Carrboro. Ocracoke is part of the Outer Banks, and it is where she established and operated a bed and breakfast for 33 years. Her book "Ten Thousand Breakfasts" focuses on the amazing variety of experiences that she had there, and on all that she learned from sharing her home with 18,000 people. Copies of "Ten Thousand Breakfasts" are available now at ARTworks Vass, and her other books will also be available for purchase on the evening of her presentation
In addition to her literary accomplishments, Ehringhaus is an accomplished fine art photographer who has exhibited her photography since 1977. Her work is in various Southeast collections, and it often accompanies her words in the books that she writes. In recent years, Ehringhaus has worked in several national parks and one state park as an artist in residence. During these experiences, Ehringhaus finds inspiration in her love of nature and the ocean.
"I'm fortunate to call Ann Ehringhaus my friend," says Jean Skipper, owner of ARTworks Vass. "I'm so excited that she'll be joining us at ARTworks Vass! I feel like I knew Ann before I actually met her.
"Almost 30 years ago, I was working as a bank officer in Pennsylvania, and my frequent visits to Ocracoke Island provided me with a respite from my daily life. During these visits, I fell in love with Ann's photography, and I also discovered her book, 'Ocracoke Portrait.' It was a pivotal time in my life, as I was plotting and planning my exit from my professional life in the corporate world, to one as an artist and entrepreneur."
Skipper's life took a drastic turn when she met her soon-to-be-husband, Ken on one of her visits.
"Four years later, we were married, and I moved to Vass," she says. "I worked in financial services here in North Carolina for less than a year, when with his support, I took a leap into my professional career as an artist. As a part of that transition, I participated in the Ocrafolk Festival, where I met Ann in person for the first time. The rest is history."
Through the years, Ehringhaus has participated in the retreats that Skipper hosts with Jodi Ohl and Debbie Keen on Ocracoke Island, and Skipper visits her there as often as possible.
"Her words, both written and spoken, have helped me through some of the most challenging chapters of my life, particularly as we navigated the final years of my mother's dementia," Skipper says. "She introduced me to the concept of 'self-care' when I needed it most, and before it became a common expression. For that I will be forever grateful, and I'm so excited to introduce others to Ann and her work."
Ehringhaus will also entertain questions from those in attendance. Nibbles and sips will be served, and door prizes will also be awarded during this free family-friendly event.
Located at 129 Main Street in Vass, ARTworks Vass is open Tuesday through Saturday from 10 a.m. to 5 p.m., with other hours by chance, appointment, or during special events and classes. Information about ARTworks Vass is available online at www.ARTworksVass.com, on their Facebook page, or by calling (910) 245-4129.
https://www.thepilot.com/news/features/artist-and-author-gives-presentation-at-artworks-vass/article_53d61d98-40dd-11ec-bf74-d7661458a26c.html