Arthur F. Dralle, Jr, 'Art' | Obituaries
2 min read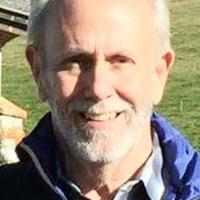 BLOOMINGTON — Arthur F. Dralle, Jr, "Art, " age 72, of Bloomington, IL, left this world in body but not in spirit with family present on Tuesday, February 8, 2022, at Richard L. Owens Hospice House in Peoria.
On the island of Lanai, Hawai'i in 1949, Art was born to the late Jane L. Rosenberger Dralle and Arthur Francis Dralle, Sr. He was raised on the islands of Pohnpei and Guam where he was exposed to different cultures which influenced his love of travel. As a young boy, Art would travel with his parents and sister throughout Asia, the Pacific Islands and the United States where they traveled by bus to visit friends and relatives.
Art developed a strong interest in music as a young man, learning to play the piano, drums and his favorite, the guitar. His interest in music spanned several genres as was evident by his extensive CD collection and down loaded tunes.
He became interested in his family history and through his research he found relatives on his father's side in Germany. He made many trips to Germany to visit with Fritz, Christa, their daughters: Baerbel, her husband, Manfred, their daughter Claudia and her family, Rita, her husband, Wilhelm and their daughters: Nina and Lena. They welcomed him with open arms and loved him.
After a 42-year career with State Farm Insurance Co., he happily retired and commenced his many worldly travels with his friends, his sister and brother-in-law.
Art is survived by his daughter, Meghan Toohill McDannald, her husband Nick McDannald; his three grandchildren: Emma Jane, Ava Jo and Liam, all of Weldon Spring, MO; his sister, Susan Dralle Boucher and her husband Robert Boucher of Pelham, NH. He also leaves behind many wonderful and caring friends.
His family and friends wish to extend their gratitude to the staff at the OSF Richard L. Owens Hospice Home in Peoria, IL, for their compassion and loving care of Art during his stay there. The stories we have heard from the staff makes us realize just what a special man he was in and outside of our circles. He had a way of enriching the lives of everyone he met.
In lieu of flowers, memorial donations can be made in Art's name to the OSF, Richard L. Owen's Hospice Home, 8630 IL-91, Peoria, IL, 61615.
A memorial celebration of Art's life will take place at Calvert & Metzler Memorial Home, 1115 East Washington St, Bloomington, IL, at 11:00 a.m. on Tuesday, February 15, 2022. Chaplain Gregory Welch will officiate. Friends are invited to come and share their stories with family and others preceding the service from 10:00 a.m. – 11:00 a.m.
https://pantagraph.com/obituaries/arthur-f-dralle-jr-art/article_d1a648a3-7375-52d3-aee1-aa6c40177b1f.html