Art helps healing through Silverleaf fundraiser | Local News
2 min read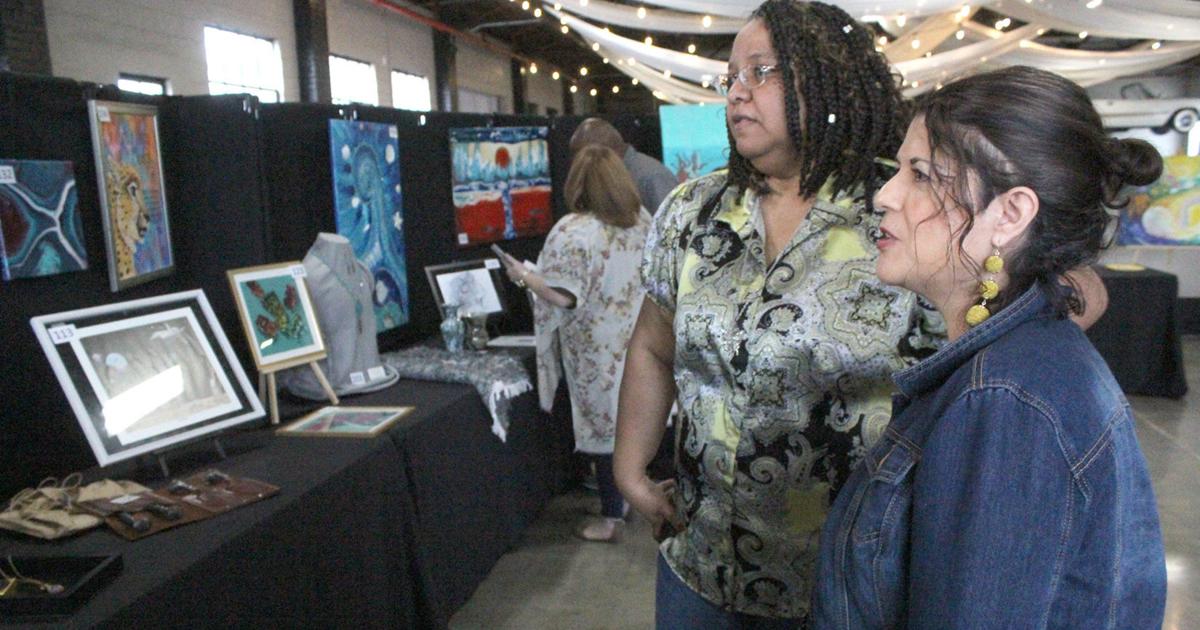 String lights along the ceiling inside The Haycraft in Elizabethtown provided a soft glow Friday evening as attendees of Silverleaf Sexual Trauma Recovery Services' Built to Thrive Art Auction gathered to enjoy art, good company and support the nonprofit's mission.
Silverleaf Director Jillian Carden said this was the second year to host the event, with the first being held in 2019.
"When we had the event the first time, one of the unexpected things that happened was we received a lot of survivor artwork. What we realized after the first event is that art has this incredibly powerful healing property for many individuals. That is why we wanted to bring this back," Carden said, noting several of the pieces up for auction were created by survivors of sexual trauma.
Carden said several artists were on hand to talk about the "healing property of the artwork." She said the event acted as a fundraiser, but also as a way to provide opportunity for survivors who want to showcase their work.
One of those survivors present at the event was Alexandra Stewart, who said she was glad to be part of an event which serves such an incredible cause.
"I think this is a beautiful way of raising funds for those that are in need of help," she said.
Other artists who wanted to contribute to the cause also were in attendance. Amari Jones, 12, who was noticed on Facebook, donated various pieces of work for the auction and demonstrated her painting skill during the event.
"I am mainly doing this for the cause — for women who have been sexually harassed," she said.
Mary Moore was demonstrating how to spin wool. She heard about the auction and donated a rug she created and was asked to be part of the event.
"It is just such a good cause," she said. "It is just nice to be able to do anything to help support people."
Moore said it always is an honor to be asked to demonstrate her art.
"I felt very fortunate to be asked to come out and be a part of it," she said. "It's always nice to demonstrate spinning and nice to try to get across to other people if you can do something creative and relaxing, it's just very therapeutic. I think we all need something in our lives, ways to express ourselves through creating things. It just makes you feel good."
Friday was the end of a two-week online bidding period and also featured a live auction. The event was catered by the Elizabethtown Community and Technical College Culinary Arts students. Flywheel Brewery and Water's Edge Winery provided drinks.
https://www.thenewsenterprise.com/news/local/art-helps-healing-through-silverleaf-fundraiser/article_bba7a43a-5af8-59ae-9054-ec92e55afd4c.html