Art Corner: Art Walk and Mardi Draw fast approaching | Local News
4 min read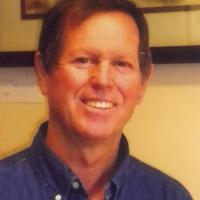 Can you believe it? Another year has come and gone. Sure didn't seem like it took very long. I hope everyone had a very merry and blessed Christmas. One day it is January and it seems like the next it is January again. Well, I hope everyone had a very merry and blessed Christmas and a happy new year to you all.
We hope to accomplish much this year as your Victoria Art League. We really want to promote the arts in Victoria, especially the visual arts. The Art Walk had to be postponed until Jan. 22 because a front with rain and wind came through on the day it was scheduled.
That was unfortunate because the Victoria Art League was one of the destinations that evening and it was the last day of our yearly Christmas Bazaar. We had our gallery full of great gift items just before Christmas but it just was not meant to be.
We do want to thank all of you that came out to support us during the month we were open to shop for some presents for Christmas.
Make plans to come to the Art Walk to spend an evening walking through our historic downtown. The businesses will be staying open with artists featured in each location. Some businesses will have more than one artist. You may even see me somewhere with my potter's wheel demonstrating throwing some pots.
Refreshments may be served at many of the locations. Transportation will be provided to reach locations like the Art League that are a few blocks from Main street.
This is a great way to spend an evening like they did in the old days.
The next big event at the Art League will be our Second Annual Mardi Draw Feb. 25. We had to cancel it last year so let's get together this year and party.
This is our big fundraiser for the year so come and join us for an evening of live music, fine art, a good time, and good food. It will be from 6 to 11 p.m. at the Victoria Art League, 905 S. Bridge St. Individual or couples tickets are for sale, or tables can be purchased where you qualify for many extra benefits. You can go to our website at victoriaartleague.org for more information and you can get your tickets there also. Funds raised will be used once again to update our technology and educational opportunities for the Victoria community.
We do have classes ongoing and starting this month. I will be teaching two beginners pottery classes for six Mondays starting Jan. 10. You will have a choice of a 1-4 p.m. or 6-9 p.m. class. You will learn the complete process of creating pottery. Each class will be three hours and you should complete three or four projects to take home. Cost will be $145, which includes all supplies, clay, glazes and firings. You can go online to victoriaartleague.org to sign up. If you need more information, you can contact me at 361-649-8309 by phone or text.
For people with prior pottery experience, I will be teaching a follow up class on six Thursdays starting Jan. 13 with your choice of a 1-4 p.m. or 6-9 p.m. class. You can continue to develop your pottery skills and will have the option to work on the potter's wheel and work on Raku pottery. Our last session we will have a Raku firing. The class will cost $150.
We will also have children's classes with Alana Sharp teaching a variety of classes to children and youth. On Sundays from 2-3:30 p.m. she will teach a 5-8-year-old class. Then on Wednesdays another 5–8-year-old class from 5:45 p.m. to 7 p.m. Thursdays she will teach 9-14-year-olds from 6-7:30 p.m. Email [email protected] for more information and cost.
Claire Santellana will teach children and youth classes on Tuesdays. Classes for ages 5-9 will be from 5-6 p.m. and then a 6:15-7:15 p.m. class will be for ages 9-13.
I may have mentioned in a past column that we were planning to have Richie Vios hold a demonstration and hold a watercolor workshop this month. We had to postpone it until a later date as his relatives were coming all the way from the Philippines so because of uncertain travel, he could not set a date at this time.
Hopefully, we can make it happen in April. He has become a very sought-after artist and instructor.
Well, that's about it for now. Please consider purchasing tickets to attend the Mardi Draw fundraiser Feb. 25. I hope to see some of you at the Art Walk on Jan. 22.
Until next time, with all the warm weather we have been having, it's a good time to get out there and smell the roses.
Bill Bauer is the past president of the Victoria Art League.

https://www.victoriaadvocate.com/news/local/art-corner-art-walk-and-mardi-draw-fast-approaching/article_2f2f61ac-6824-11ec-a4ac-7bfe410d0b58.html