Annual music festival brings America's original art form to EC | Arts & Entertainment
6 min read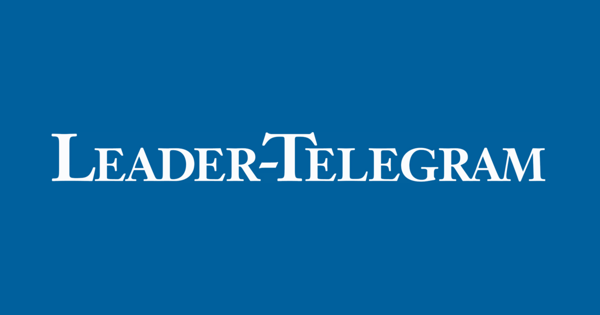 EAU CLAIRE — Back in the 1960's, two instructors of music at the University of Wisconsin-Eau Claire, Ron Keezer and Dominic Spera, pioneered teaching the art of jazz in educational institutions.
In 1967, the first UW-Eau Claire Jazz Festival was held to bring this teaching to middle school, high school and college students. Area bands were invited to perform for, and be critiqued by an adjudicator.
There would be how-to clinics throughout the day and a main concert put on at night by the UW-Eau Claire Jazz Ensemble I as well as a top jazz artist.
Since then, thanks to a proposal by Eau Claire Jazz Fest artistic director Robert Baca and former UW-Eau Claire chancellor Dr. Brian Levin-Stankevich, the festival has expanded into the community and become one of the oldest and largest jazz festivals in America.
Baca has been a part of the festival since 1986 when the twentieth annual festival took place.
Baca said that the festival did a good job of bringing the art of jazz to the students, but there wasn't much representation from the Eau Claire community
Baca brought a proposal to Levin-Stankevich, who had opened up the University to new ideas more than ever before.
"I made a proposal for expanding the festival into the city as a way to bring the University to the community as opposed to the community coming to the University," Baca said.
At the same time, in 2005, the commission that decided to build the Pablo Center at The Confluence, was in full swing and looking for a way to bring the University and the community together.
The Chancellor's recommendation was to form an independent non-profit organization.
"The organization would be focused on bringing the University and the community together through the vehicle of the UW-Eau Claire Jazz Festival," Baca said.
So, in 2009, Eau Claire Jazz Inc., a non-profit organization with a diverse board of community based directors from many different backgrounds, was created, and worked together to morph what was the UW-Eau Claire Jazz Festival into just the Eau Claire Jazz Festival.
Baca said it has received tremendous support and enthusiasm from both the community and UW-Eau Claire.
"As its founder, it is more than I could ever have dreamed of," Baca said. "To have all of these things come together for the sack of creating fellowship with each other."
Baca credits Volk, who knows the event so well as first an attendee, and now as the executive director, for organizing this year's festival and dedicating himself to the mission of the organization.
"The Jazz Festival will be presented at a level that it never has before because of Quinten and who he is."
Eau Claire Jazz Inc. is hosting the 56th annual festival on Friday, April 22 and Saturday, April 23.
According to Eau Claire Jazz Inc. Executive Director Quinten Volk, the festival is broken up into four main parts; two being more education based, and two more community based.
On the educational side of things, there are student sessions and master classes.
Student sessions bring local bands, this year close to 100, to campus to perform for an adjudicator and receive feedback. There is also the potential to win awards for the performance.
Master classes bring world class artists in to talk about their specific field of expertise or specialty.
"We're really devoted to providing a wide array of topics to capture the interest of each and every student," Volk said.
Some of the master classes being offered during the festival this year include: "Being a well-rounded musician in the current age: Playing with Pitbull" with Luisa Sarmiento, "A courageous chat with The Ladies of Lioness" by Lauren Sevian and Amanda Monaco, "How to play the blues" with Sue Orfield and many more.
Volk said the master classes are open to the public, but are largely attended by students. The events specifically created to draw community participation are the concert series and the jazz crawl.
The concert series was started to fulfill part of Eau Claire Jazz Inc.'s mission about providing world class entertainment to the community.
The series, Volk said, brings artists that wouldn't normally play in a small town like Eau Claire, as they regularly sell out some of the biggest venues.
This year's concert series is headlined by Diane Schuur and Donny McCaslin.
Born in Tacoma, Washington, Schuur was blind from birth, however, she was gifted with perfect pitch and three-and-a-half-octave vocal range. Schuur has experienced a distinguished recording career that spans over three decades, including two GRAMMY awards.
"Diane Schuur is probably one of the most prolific jazz vocalists ever," Volk said.
"Guaranteed, she will be one of the greatest vocalists you will ever hear in your life," he said.
According to Baca, the Schuur show is going to be like a Frank Sinatra concert.
"It's going to be big-band swing at its best," he said.
The other headliner, McCaslin, a tenor saxophonist, will share a more modern type of jazz.
McCaslin is best known as the saxophonist on David Bowie's last album, "Blackstar," released days before the singer's death in early 2016.
He is a three-time GRAMMY winner and has produced a dozen albums. His show will be mostly extended saxophone solos with one modern tune and one older tune.
"His music is on the highest level and on the edge of where jazz is going in the future," Baca said.
The final, and probably most attended event of Jazz Fest is the Jazz Crawl.
This event came about during the development of downtown that came along with the opening of The Pablo Center at The Confluence.
"In this community, I believe people wake up and think 'What can we do together?'," Volk said. "We thought we would do this event called 52nd Street, which is now known as the Jazz Crawl."
On Friday, April 22, Jazz Fest is taking over 18 venues in downtown to host more than 40 bands from 5 p.m. to 2 a.m.
The idea is for people to go into a venue and enjoy a 45 minute jazz show. Then, the last 15 minutes of the hour there will be entertainment and "surprise shenanigans" in the street.
Baca offers a full agenda for attendees of Eau Claire Jazz Fest:
Go to the clinics during the day at the University, get some dinner at the Jazz Crawl, enjoy the night concert at the Pablo Center and then head back down to the Jazz Crawl to join in on the energy of the night.
Volk said people of all ages and backgrounds come out to enjoy Jazz Fest.
"We have 2- year-olds dancing in the street at our Jazz Crawl to people who are towards the end of their experience."
The organization works to bring a variety of talent in order to appeal to everyone. This year, attendees will be able to see traditional jazz bands, bluegrass musicians and even a ukulele choir.
The variety brings a unique blend of people together.
"We get a backwoods farmer who doesn't even know what a trumpet is coming out, to a staunch jazz musician," Volk said.
The history of Jazz music and the nature of its form makes this event what it is for Eau Claire.
According to Baca, because of jazz originating here in America, every genre of music today is somehow derived from it. It is like a willow tree, with jazz as the root. And, because of the work of Keezer and Spera, jazz has a long history in Eau Claire.
"Jazz, because of its founding nature, has become a tradition here," Baca said.
For Volk, jazz music is a way to build community and excitement, and that's why a festival like this works in Eau Claire.
"We like to use this quote, 'it's all jazz,'" Volk said. "It's all inclusive, it can truly be anything."
The Eau Claire Jazz Festival is taking place all day on Friday, April 22nd and Saturday, April 23 throughout the University and downtown area. For more information and schedules visit eauclairejazz.com.
https://www.leadertelegram.com/entertainment/annual-music-festival-brings-america-s-original-art-form-to-ec/article_5ec74e30-b18d-5d6b-afe1-e8dbcc74e16e.html